MUST HAVE ART YOU'LL LOVE FOR YOUR HOUSE THIS SUMMER + How to Display it
Looking for new artwork for your home? Grab these summery art prints and originals from these artists.
This post may contain affiliate links- meaning when you purchase through the link and I receive a small commission. It feeds my Starbucks addiction & for that I thank you! You can see my full disclosure policy here.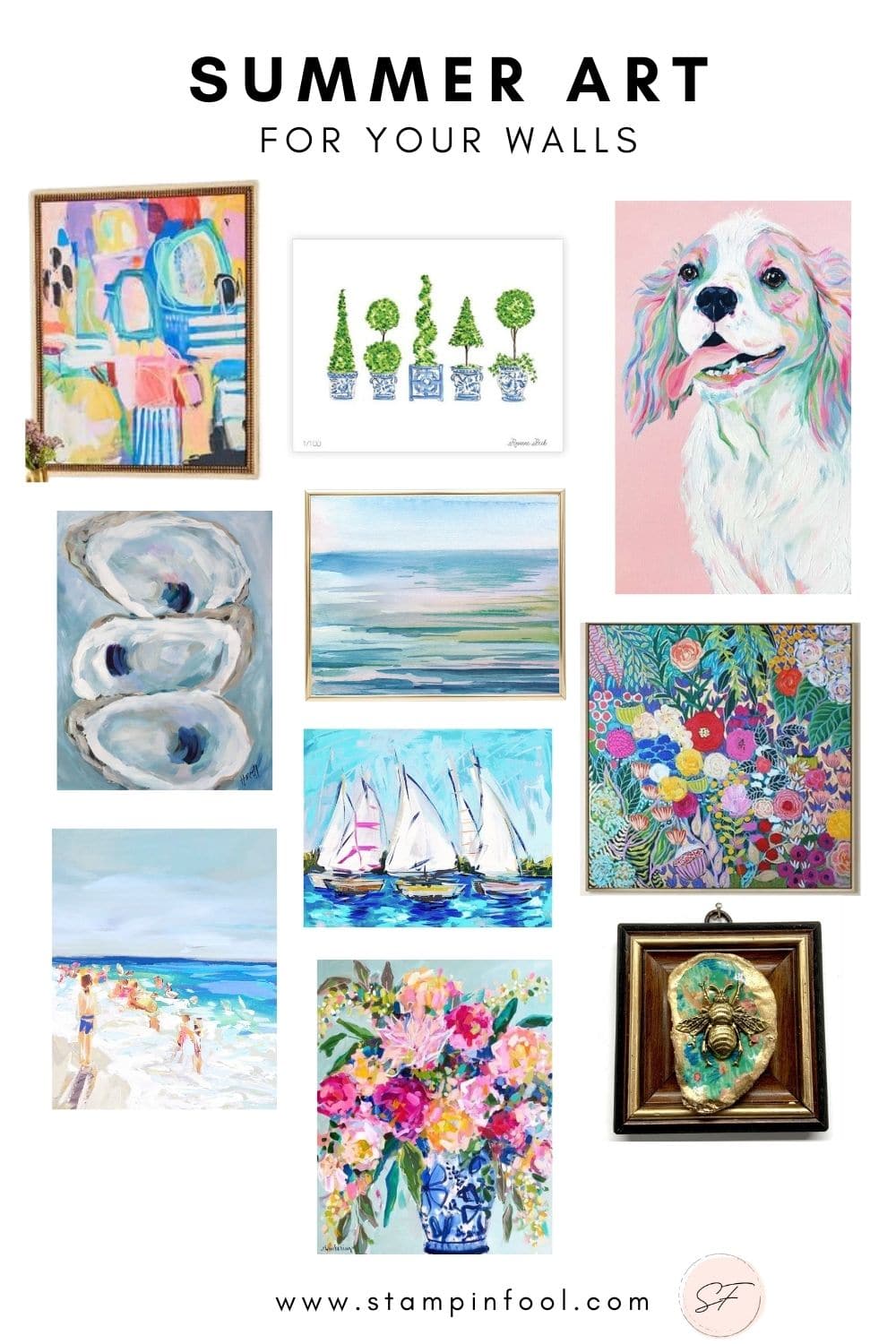 I'm on vacation this week in the quaint beachy town of Cape Charles, VA. (I have a Guide to Cape Charles post coming soon)!
The artwork in the galleries and tchotchkes in the shops inspired me to round up some pieces of art for your home from a few of my favorite artists as well as a few new pieces I learned about.
I've saved the most unique and remarkable thing for last, so make sure you keep reading.
Dancing Wall from Antho is my first pick for this list. It is a brightly colored, perfectly framed abstract art piece. It's large enough in scale to sit perfectly over a small console table or accent chest.
More importantly, if this frame isn't your style, you can choose from the many selections for one to match your taste.
Anthropologie Dancing Wall Art
Next up is this oversized abstract artwork that reminds me of leaves.
The scale is prefect for a large entry or a long boring hallway that needs a focal point at the end.
You could even stash this one in a double height great room. It looks great on white walls.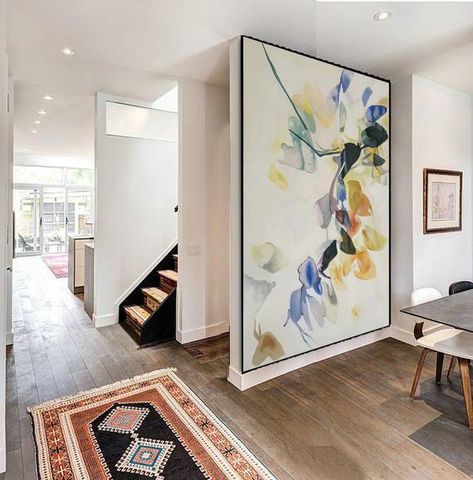 Florals by C. Brooke Ring – it's so hard to choose just one. I urge you to head over to Brooke's website and check out all of the wonderful artwork.
She's from Greenville, SC and you can see the southern charm come through in the brightly colored paintings.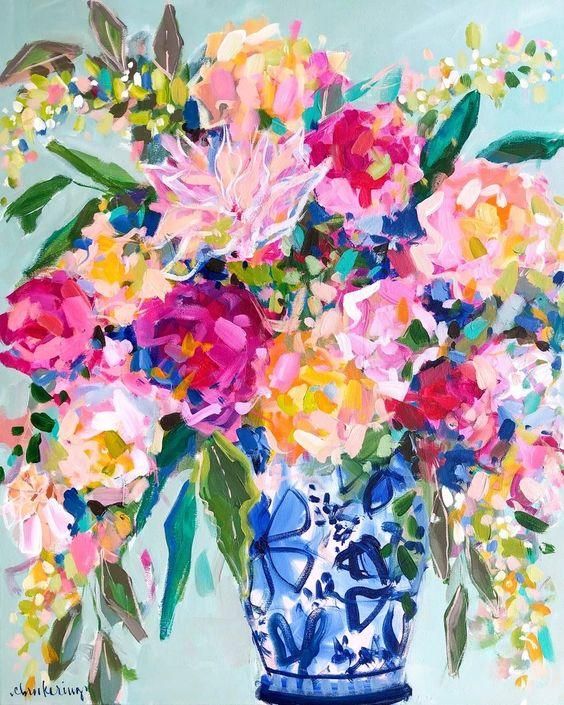 A landscape piece of art was in order for this summer art list. Sometimes you need a small framed piece to go on a narrow wall or to prop up against another piece of art.
This topiary art does the trick. Get the digital and frame it however you like!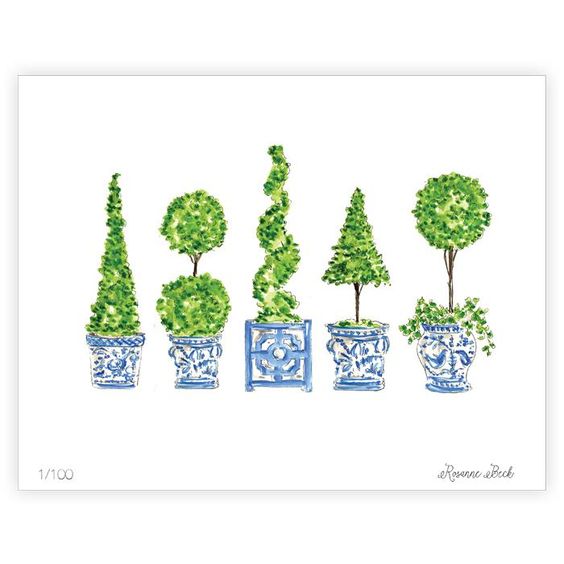 Puppy KISSES!!! Megan Carn is hands down the most fun pup loving artist. Her work features all sorts of furry friends in tropical colors in a whimsical way.
You won't be disappointed with the endless options of artwork in her studio. Head over to her website to see more.
(I think I need a Bash portrait commissioned)!
Art Finder is a resource for seeing many styles of art. But in keeping with my summer theme here, I chose to highlight Martina Boycheva with her brightly colored florals.
You can't go wrong with one of these pieces.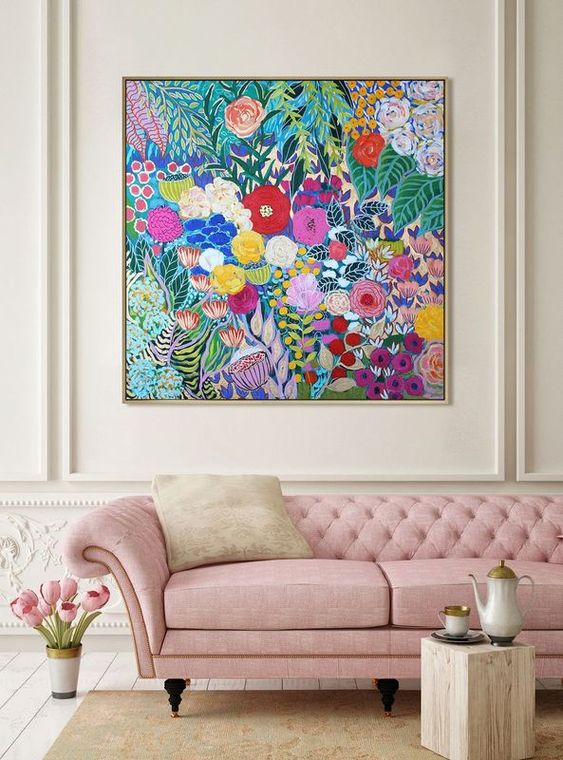 Yet another piece of artwork chosen because it reminded me of this trip to the Cape. There's nothing more coastal than oysters.
You know I love oyster artwork and this piece is available in multiple sizes.
So grab a lemon and enjoy an oyster on the half shell.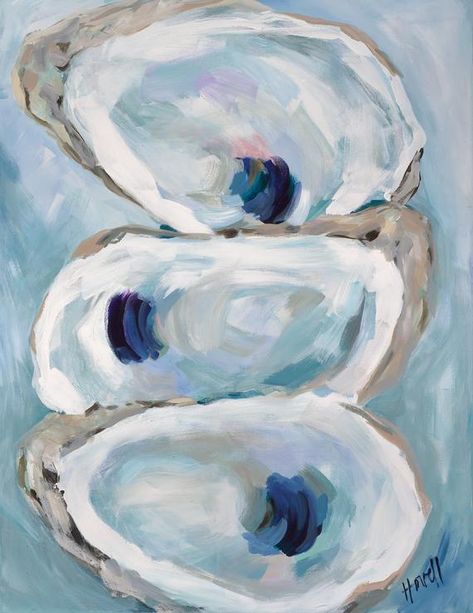 Via Etsy
BEACHES. I love the brightly colored swimsuits and waves of the coastline.
While abstract, this palate knife painting shows off the scenes of summer in a perfectly imperfect way.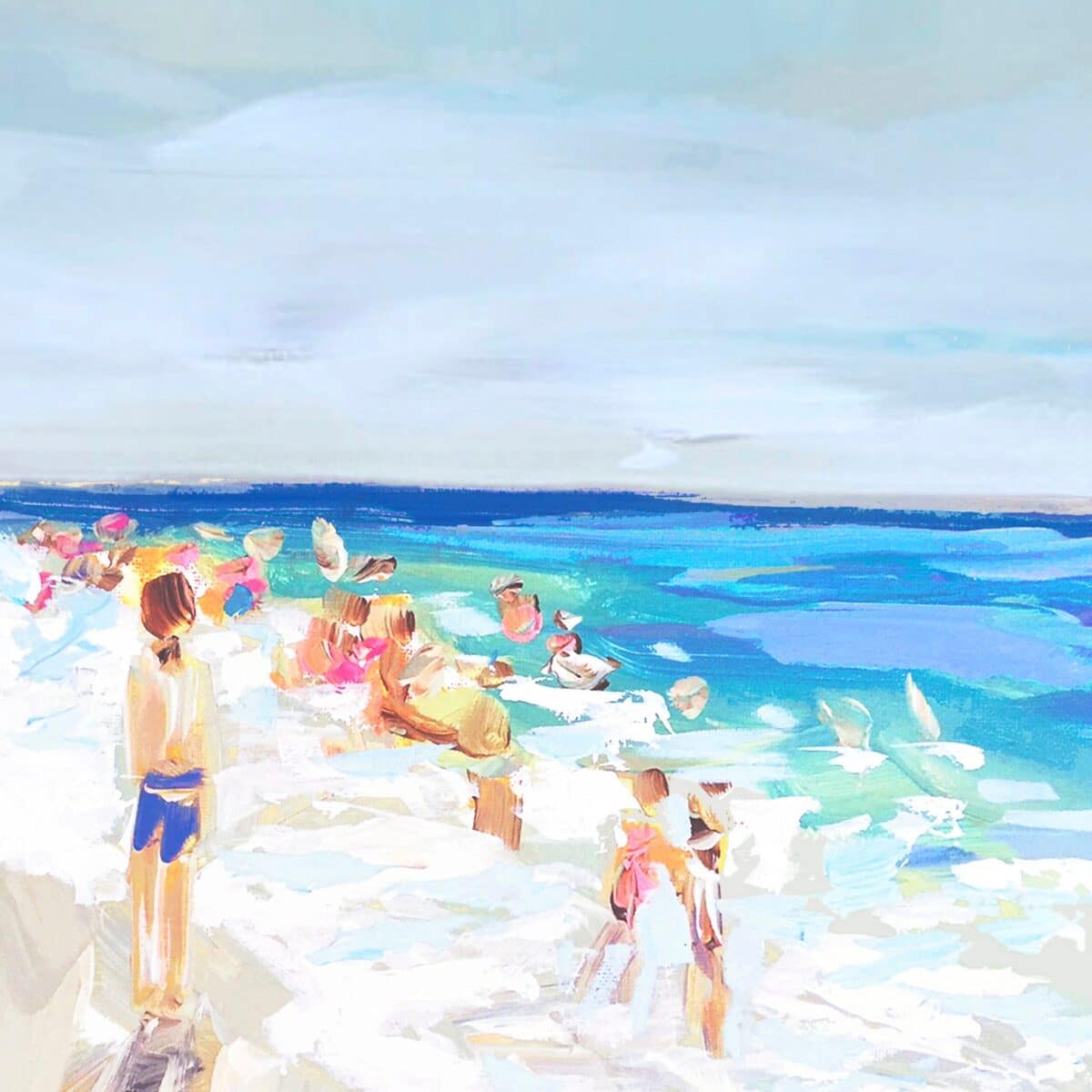 Via Etsy
You know I couldn't finish this post without a painting of sailboats!
We love sailing and I love sailing art (I think my husband would rather be on the boat than look at art of boats- I've tried).
The water is cobalt with contrasting striped boats and accented sails to bring the scenes of summer to life on this canvas.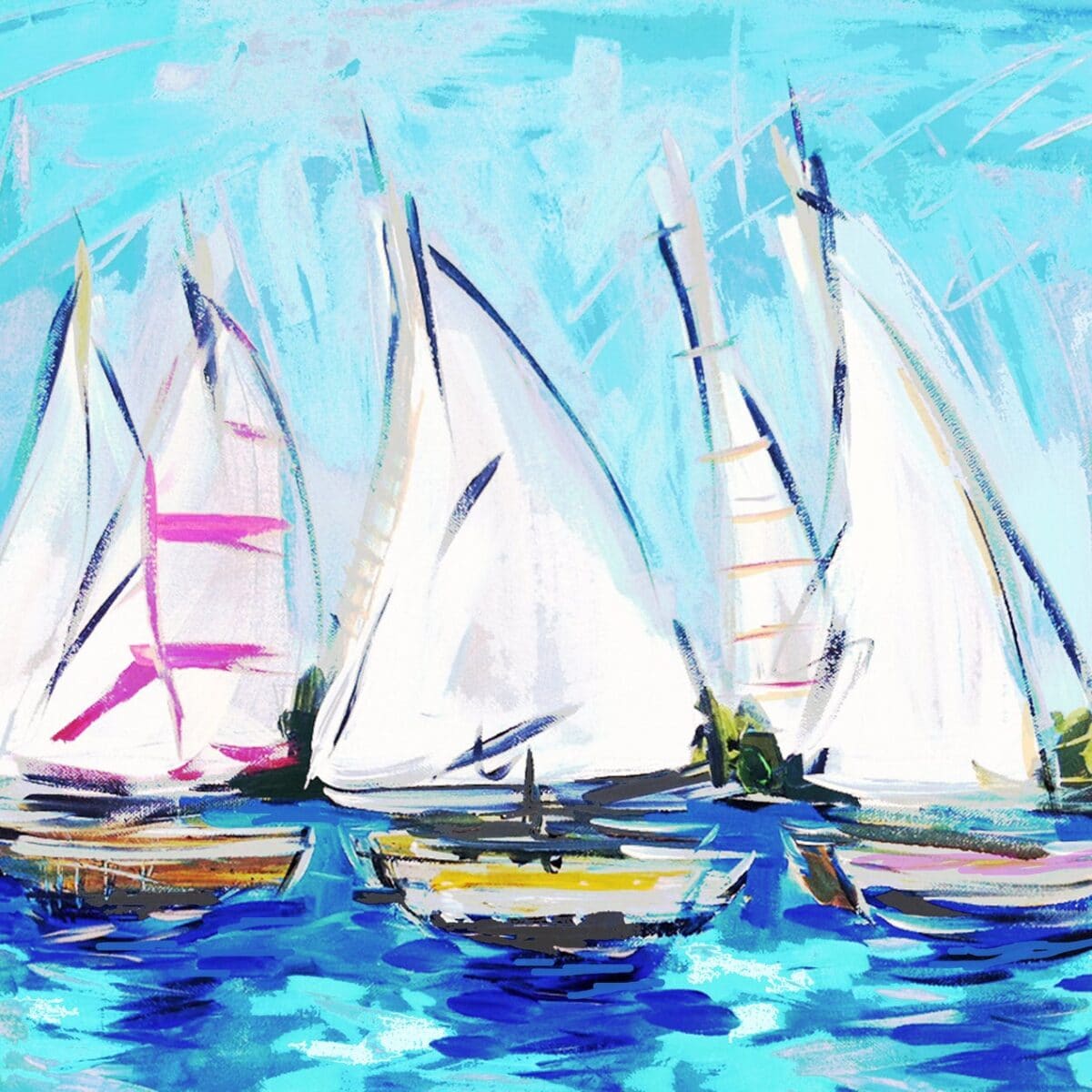 Via Etsy
Abstract Coastal Artwork is another winner. While I believe you should be drawn to the artwork you choose, not all pieces have to be sentimental at first.
Sometimes you just have a spot that needs something. And this can fill that void really well.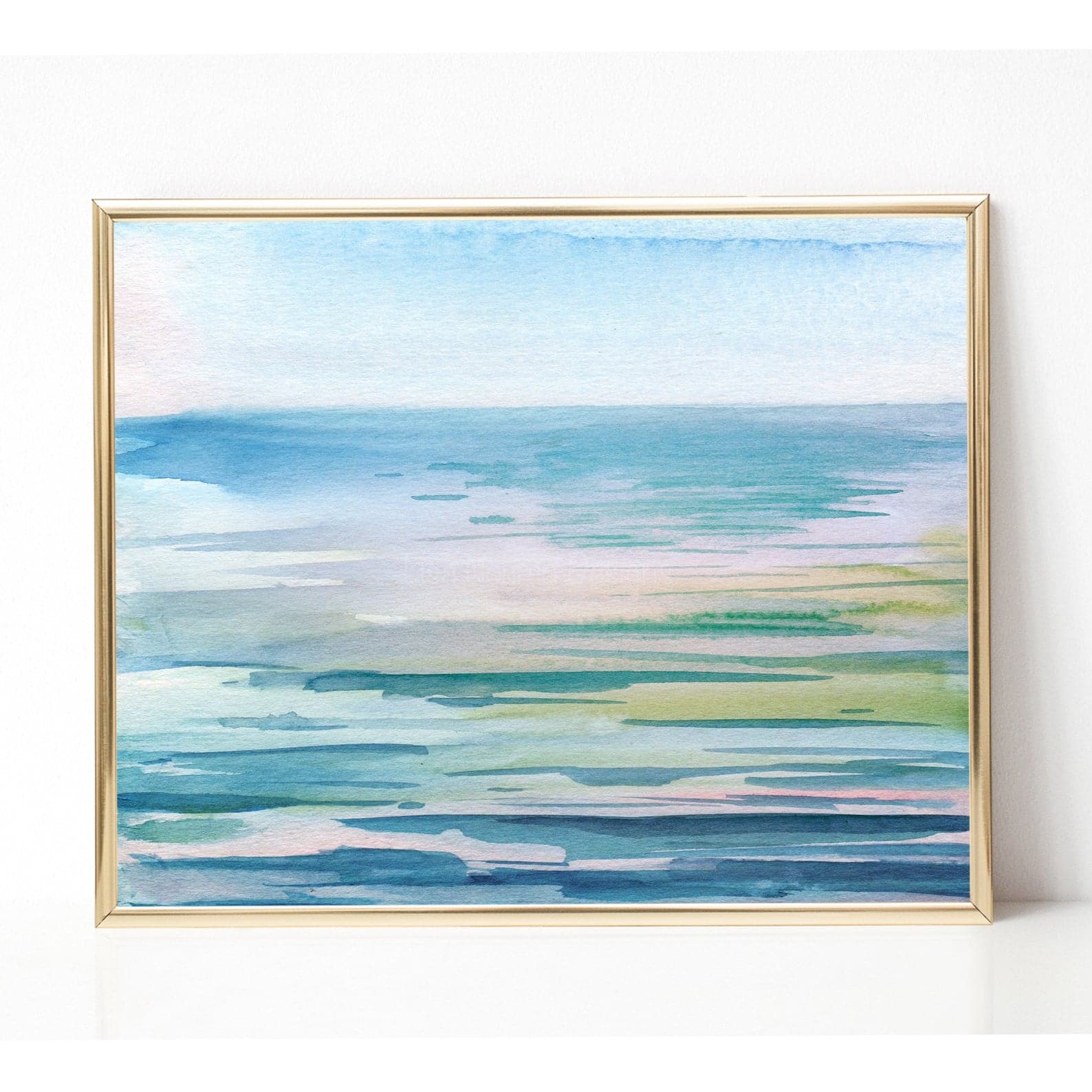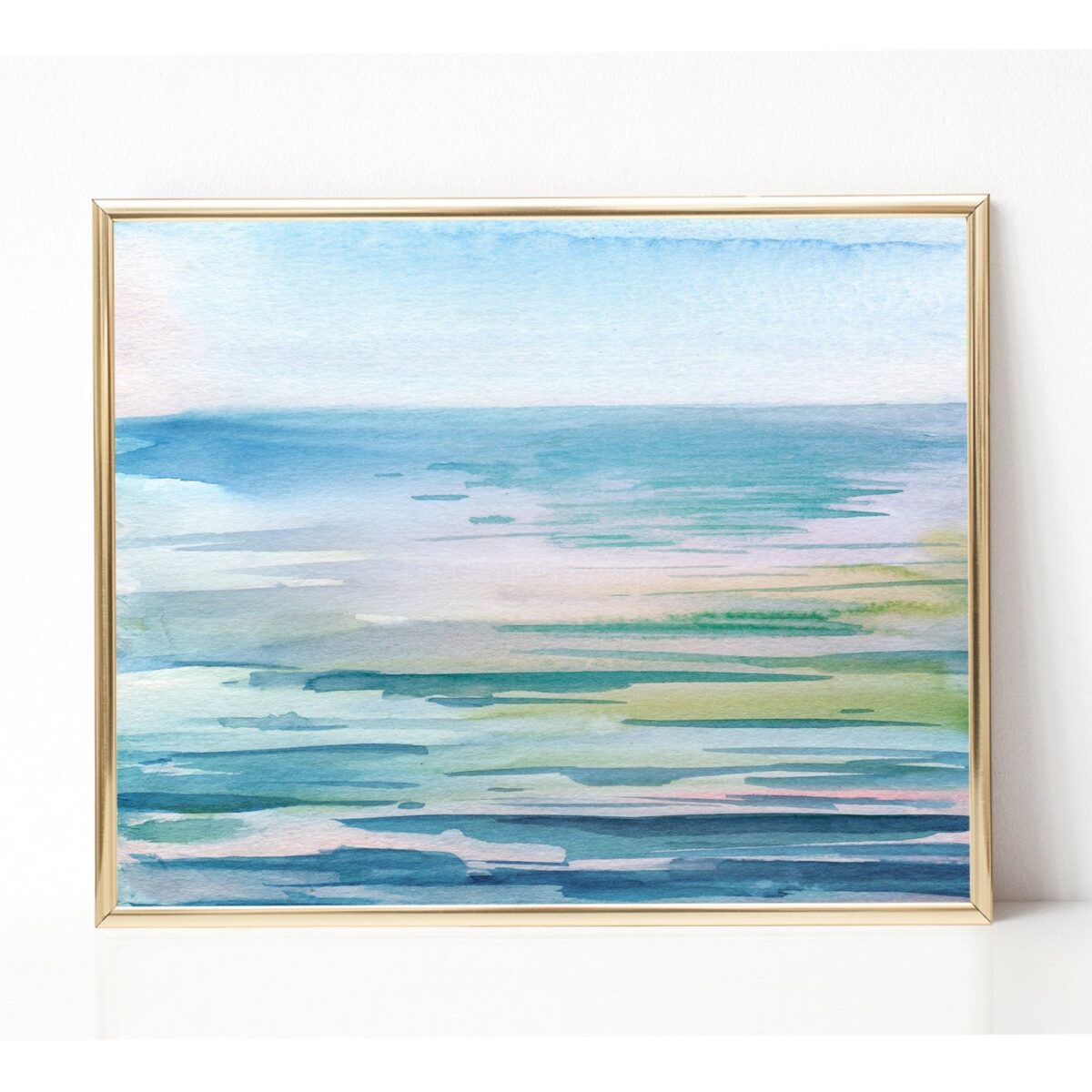 Via Etsy
Last but certainly not least, let me introduce you to Museum Bees. This doesn't look like the summer artwork above initially, but here's why you'll love it anyways.
These 3D art pieces are crafted on antique frames (over 100 years old) as the base, with added layers of broaches, objects or trinkets that bridge the today with the past.
They lean traditional, but there's certainly a place for them in a collection or as a stand alone piece.
Most are 2.5″ to 6″ square and all are priced the same regardless of size.
You can follow along on Instagram for regular new drops.
I was taken by these bees (and dogs, foxes, compass, and birds) at a local shop in Cape Charles, VA which had a feature wall of these amazing little creations.
Have fun searching for the perfect Museum Bee for a special spot in your house whether it be on a easel on a side table or in a small gallery of unique favorites.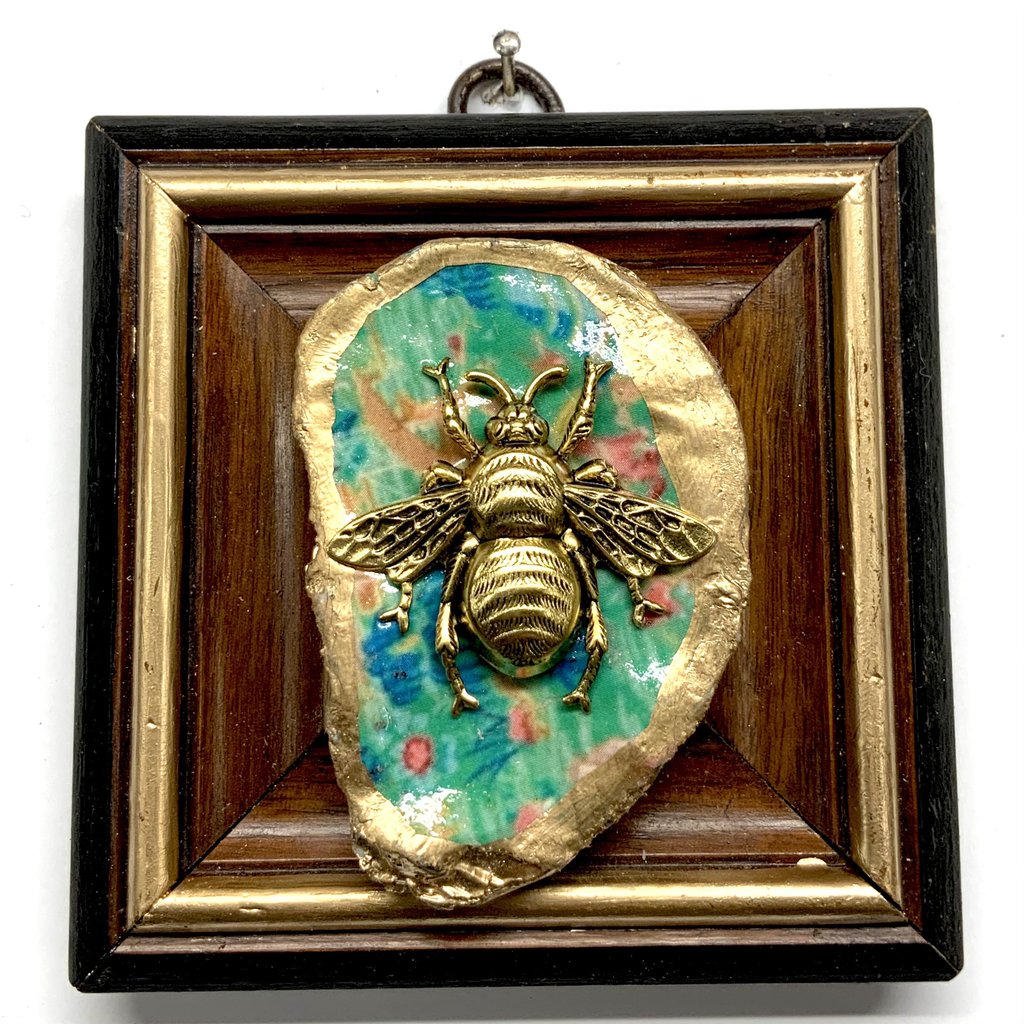 HOW TO DISPLAY YOUR ART
I've enjoyed sharing my favorite summer artwork pieces with you with thoughts of beaches and boats.
Now I'll give you a few tips of displaying artwork in your own home.
Don't feel rushed- choose art you love
GO BIG. BIGGER THAN YOU THINK, ie 48″ – 60″ for a sofa or large wall
Small art has a place to adorn side tables, bookshelves and on unexpected narrow walls
Try adding a piece of artwork to your kitchen
Hang it at the right height- centered at eye level (57″)
Get it framed, especially canvases
Shop anywhere for art- vintage, thrifted, online, estate sales, instagram
Use risers and easels for a fun display
Mix traditional with modern whether it be the frame or the neighboring wall/room
Don't be afraid of hanging non traditional things as art- sculpture, rugs, hats, door knobs, scarfs, favorite fabrics
Enjoy the rest of your summer and go scour the world for the artwork that makes you have all the feels!