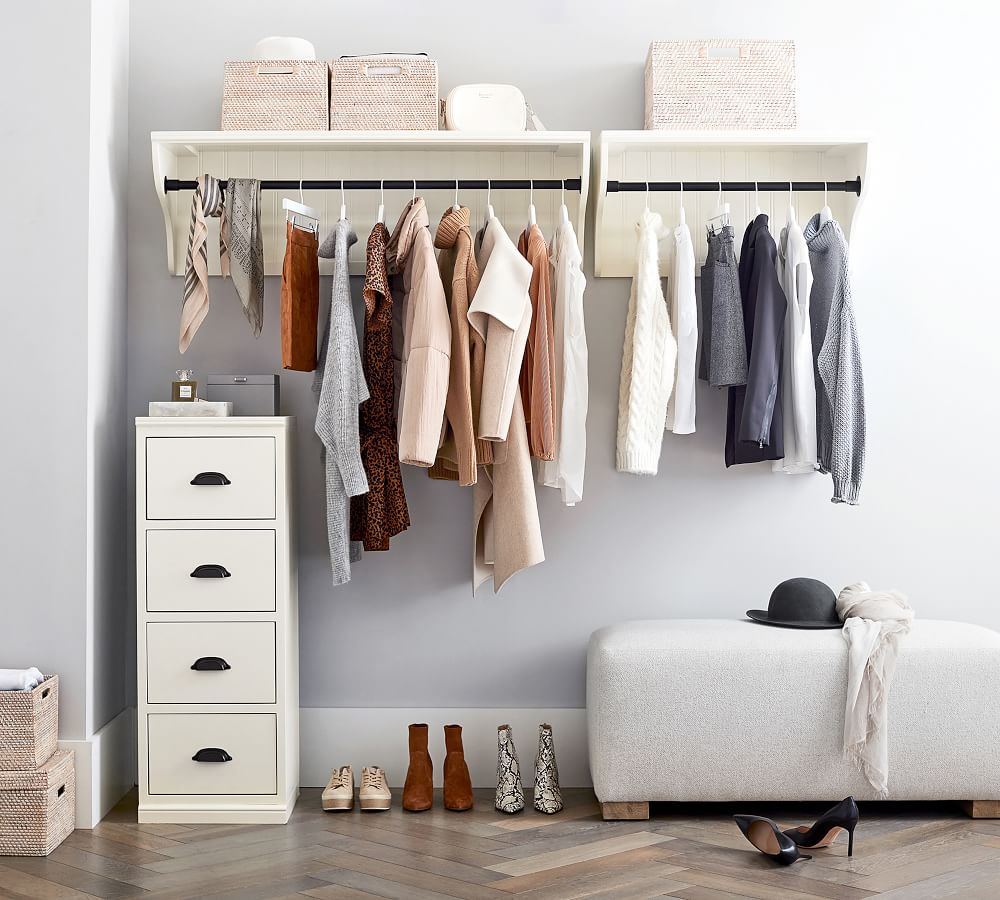 WHAT IS THE BEST HEIGHT FOR CLOSET OR LAUNDRY ROOM RODS AND SHELVES?
What is the best height for shelves and rods in your closet or laundry room? Keep reading to see how to install yours.
Closet shelves are useful for storing clothes. They're also the perfect place to hold your favorite shoes and other items that don't get enough space in main part of wardrobe!
The best way to maximize your closet's storage is by taking advantage of its vertical space. The height and width allow you the most options for hanging clothes, organizing them in categories or shelves that correspond with their uses (e.g., dresses and suits on one side; shirts and sweaters on shorter racks), stack shoes on shelves.
There are also accessories such as clear boxes used for keeping high heels from getting damaged while stored upright safely where they'll be protected against dust.
Sweaters can be folded and stored on the top shelf or folded over hangers depending on the amount of space you have.
Whichever way you choose to store your clothing, make sure your shelf and hanging rod are at the optimal height.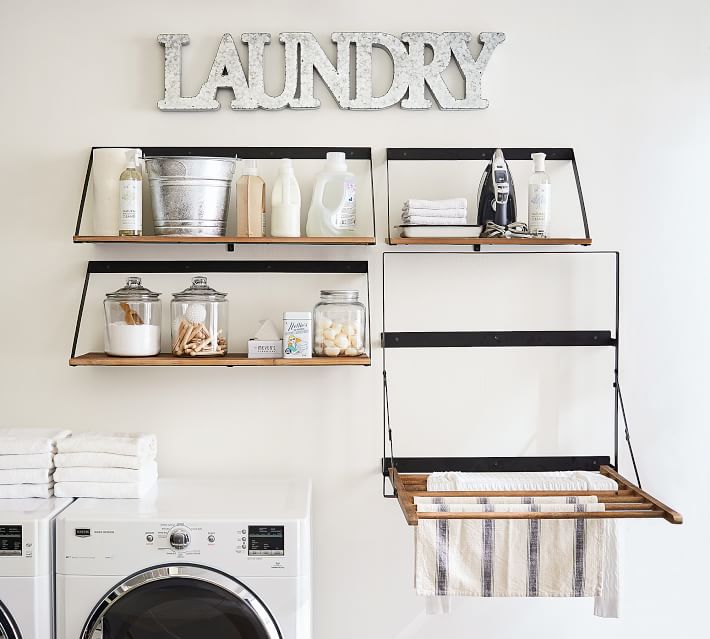 Shelf Height
Generally, a closet shelf is about 85 inches above the floor, which allows for rod to be mounted underneath for clothes hangers.
The height of the shelf is optimal for you to reach folded clothing and stills allows for storage below and to walk below the shelf.
Shelf Depth
Most shelves are 12″ to 15″ deep in order to serve as storage, but not be too deep such that you waste space behind the stored items.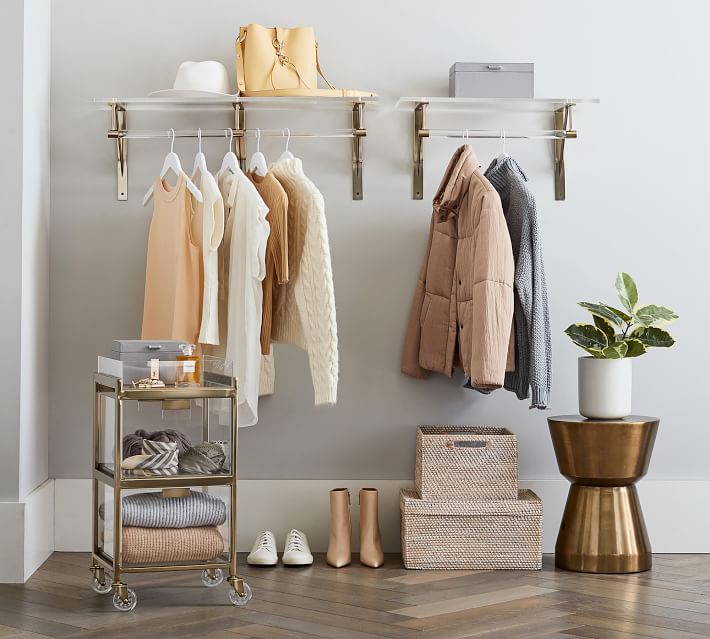 Rod Height
Just like art, a rod will be installed at 65″ in height and up to 72″ if under a shelf. You will choose the measurement based on your needs and closet space.
For an entry coat closet, the 65″ mark is perfect for the coat rod, while leaving room for a shoe cabinet below shorter coats. Long coats will reasonably fit without dragging the floor and getting dirty.
Best Laundry Room Shelves & Storage
This post may contain affiliate links- meaning when you purchase through the link and I receive a small commission. It feeds my Starbucks addiction & for that I thank you! You can see my full disclosure policy here.