Farmhouse Flooring That Isn't Gray: Your Guide to Getting it Right
Ready to bring some farmhouse charm into your home, but don't want to choose the wrong flooring? Whether you think rustic, cozy, or shabby chic when you hear the term 'farmhouse style', we want to reinforce the look with your flooring choices without going the dreaded gray route.
From classic wooden floors to modern takes on traditional motifs such as tone on tone checkerboard patterns or large-scale plaids with country appeal – there are so many options available for finding just the right farmhouse style flooring that suits both your privacy and tastes.
In this blog post we'll be exploring some of our favorite flooring trends in farmhouse design. So read on to discover which styles might work best for you!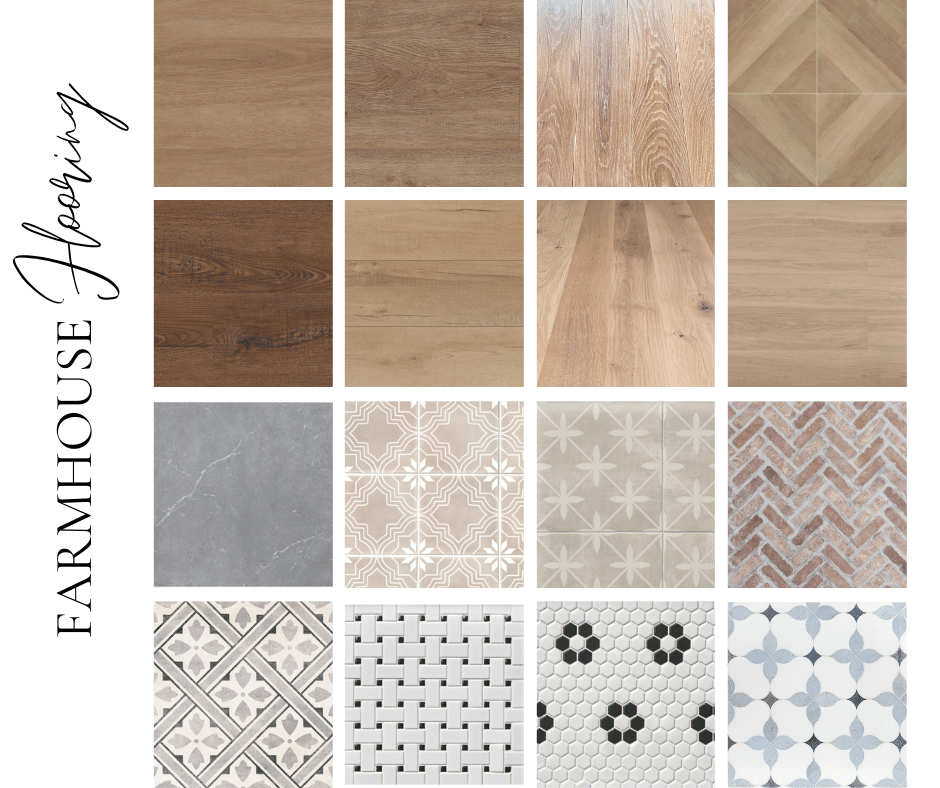 Why Gray Floors Don't Work
I went in depth on why gray flooring is the worst (here) and how to work around it if you already have it. But the long and short of it is gray LVP flooring makes the foundation of your space a very cold tone, often with too much variation (busy), not in a real wood material (LVP) which makes choosing other finishes for your home is harder.
The floor itself can quickly look plasticky and cheap. Then you are tied to coordinating cold finishes throughout which makes what is supposed to be a cozy home a cold, sterile space without color and warmth.
I know this can be hard to hear if you love gray or you already have gray flooring or you chose it thinking it is the best thing ever. Go read up on how to mitigate the gray & give yourself some grace!
Getting your floors right
Whether you have a new build or a remodel on the horizon, you want to make solid flooring choices that will hold up to wear, stand the test of time, and are easy to maintain.
Below, I'll share my favorite flooring styles in each category + some specific products that are a cut above the rest:
Wood stain
LVP
Wood look tile
Complementary tile options
Brick flooring
Wood Stain
Real hardwood floors or engineered hardwood will always be my first choice. You get the natural warmth and feel of the wood beneath your feet, they help absorb sound, and can be refinished for a really long lifespan.
While there are color trends that cycle from Espresso to Pickled to Natural White Oak and in between, a mid tone (brown) stain color remains timeless as well as natural, clear coated flooring (think original pine floors).
We prefer water based stain now because it has less VOCs, the smell isn't terrible, dries quickly and it does not yellow over time like a polyurethane oil based stain.
My hands down favorite product is Rubio Monocoat Oil Plus 2C. Because it is newer on the market, many floor experts have not yet used it, but if your contractor is willing to research it and try it, I know they will be a convert.
On the Rubio website you can see the stain colors on the different wood species and how the color changes. My top picks for color are: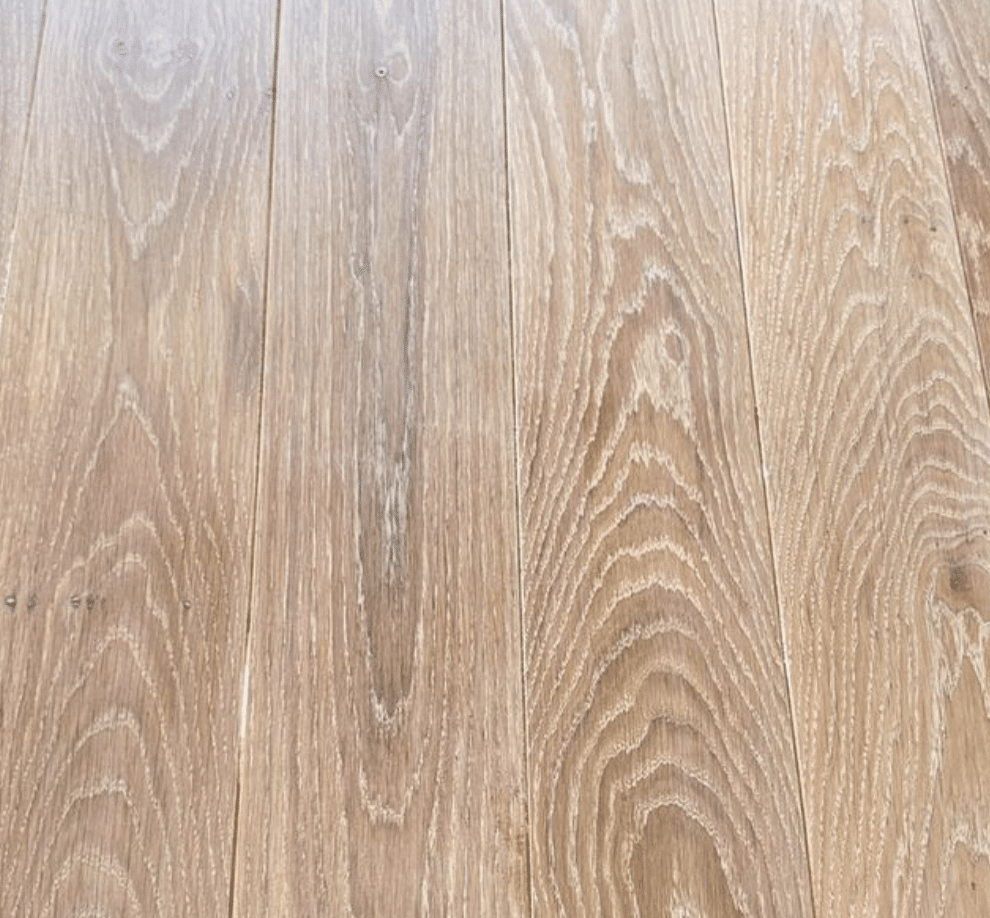 On Red Oak:
Chocolate
Walnut
DC Smoke
Smoke
On White Oak:
Mist 5%
Smoke 5%
Walnut
Dark Oak
Natural
Minwax
You can read about my favorite Minwax floor stains in this post.
Lastly, I recommend using the search feature on Instagram to see what the stain colors can look like in real homes. This can really help your decision.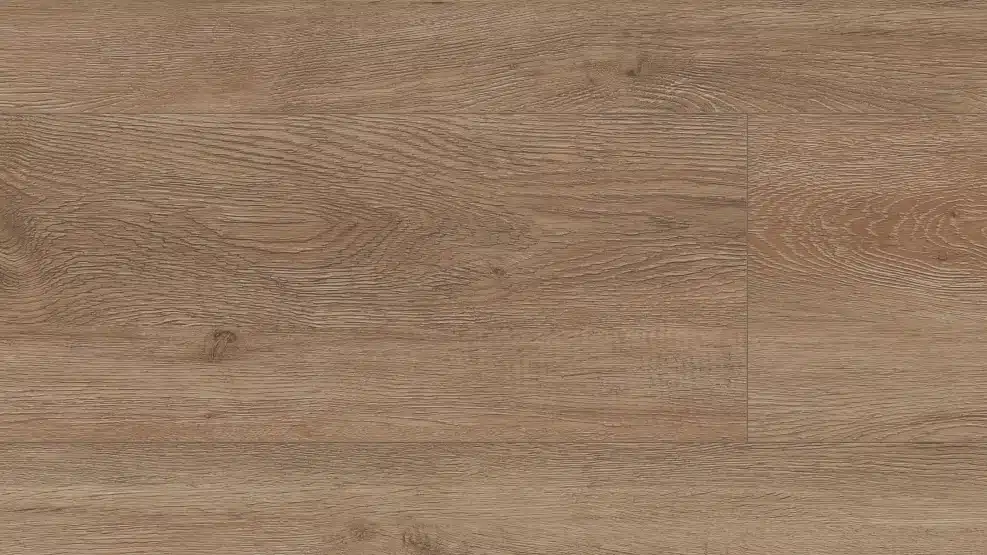 LVP
My next flooring choice for a farmhouse look is LVP, Luxury Vinyl Plank. It is generally comprised of PVC backer board, a middle vinyl layer, a vinyl layer printed with the pattern and color – traditionally mimicking wood or stone, and a top "wear" layer which is a thin protective coating.
They key here is that it is printed to look like wood on the planks. Often the planks will have variation which makes it look more like real hardwood. However, too much variation can make it look busy and unrealistic.
Lastly, pay attention to the wear layer- list in millimeters. You should aim for a wear layer over 12mm for better durability. (12mm-20mm is typically rated for in commercial use so you can bet it should hold up to residential everyday household use).
Downsides of LVP
LVP has off-gassing which is the smell of the vinyl as it adjusts to it's new place in your home. Also, a glue down style will give off the smell of the glue as well.
It's not real wood- it will never feel like wood when you walk on it, it will feel thin and it won't look quite like real wood.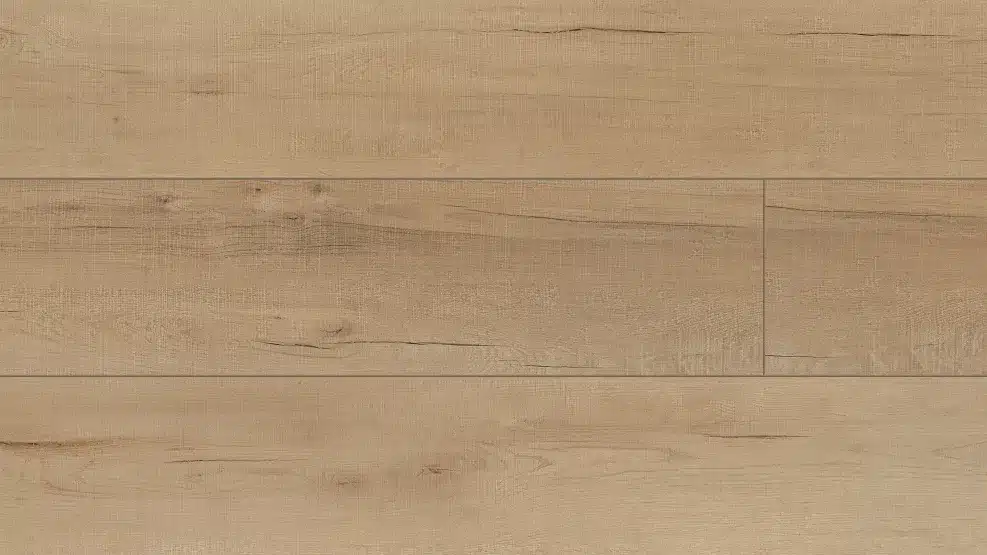 Best LVP Flooring
Coretec is hands down my favorite LVP. Myself and other designers use it frequently. They have a great product that holds up well, is easy to maintain and many of the wood look options are realistic.
Coretec Blonde Oak
Highlands Oak
Barnwood Pine
Fairweather Oak
Calypso Oak (most popular)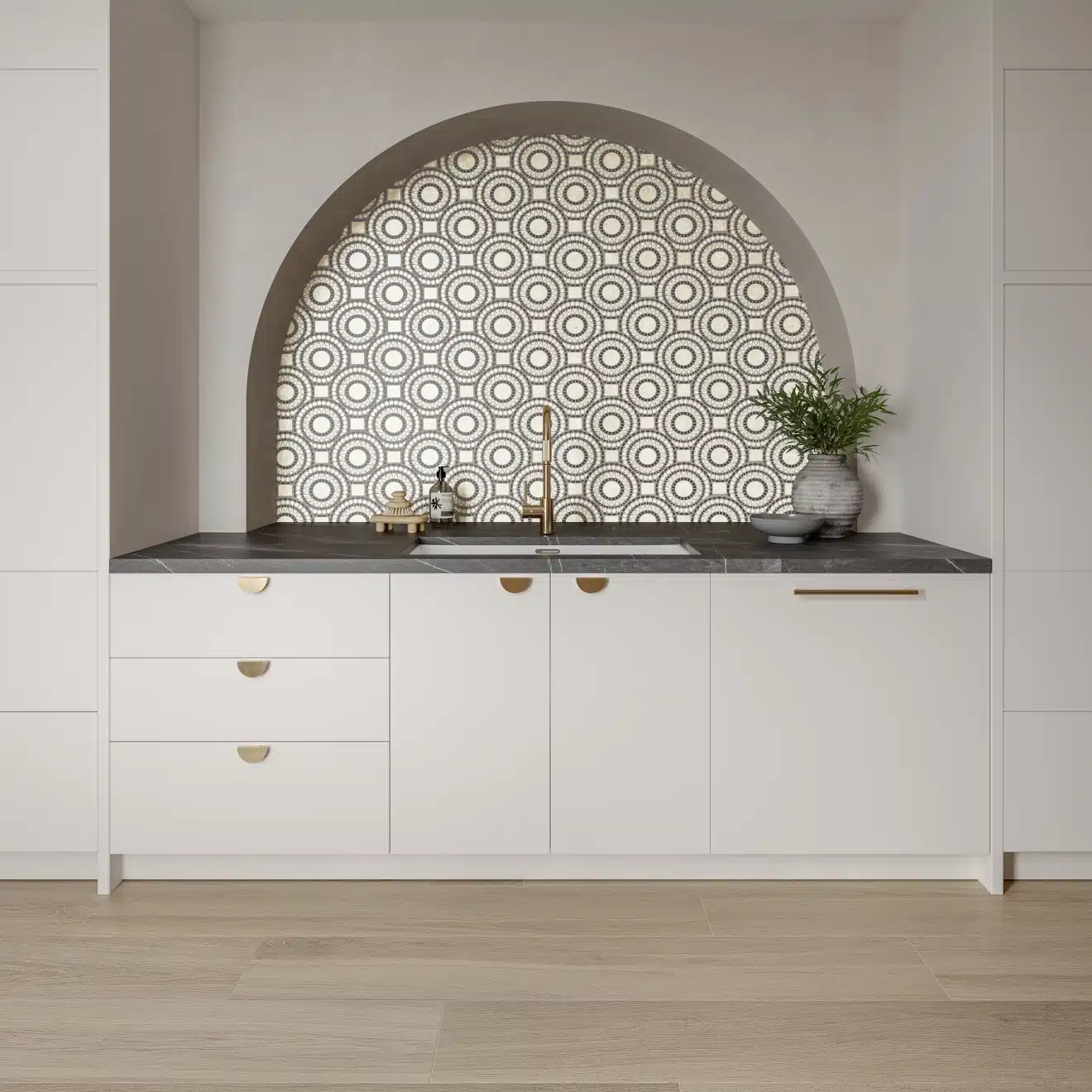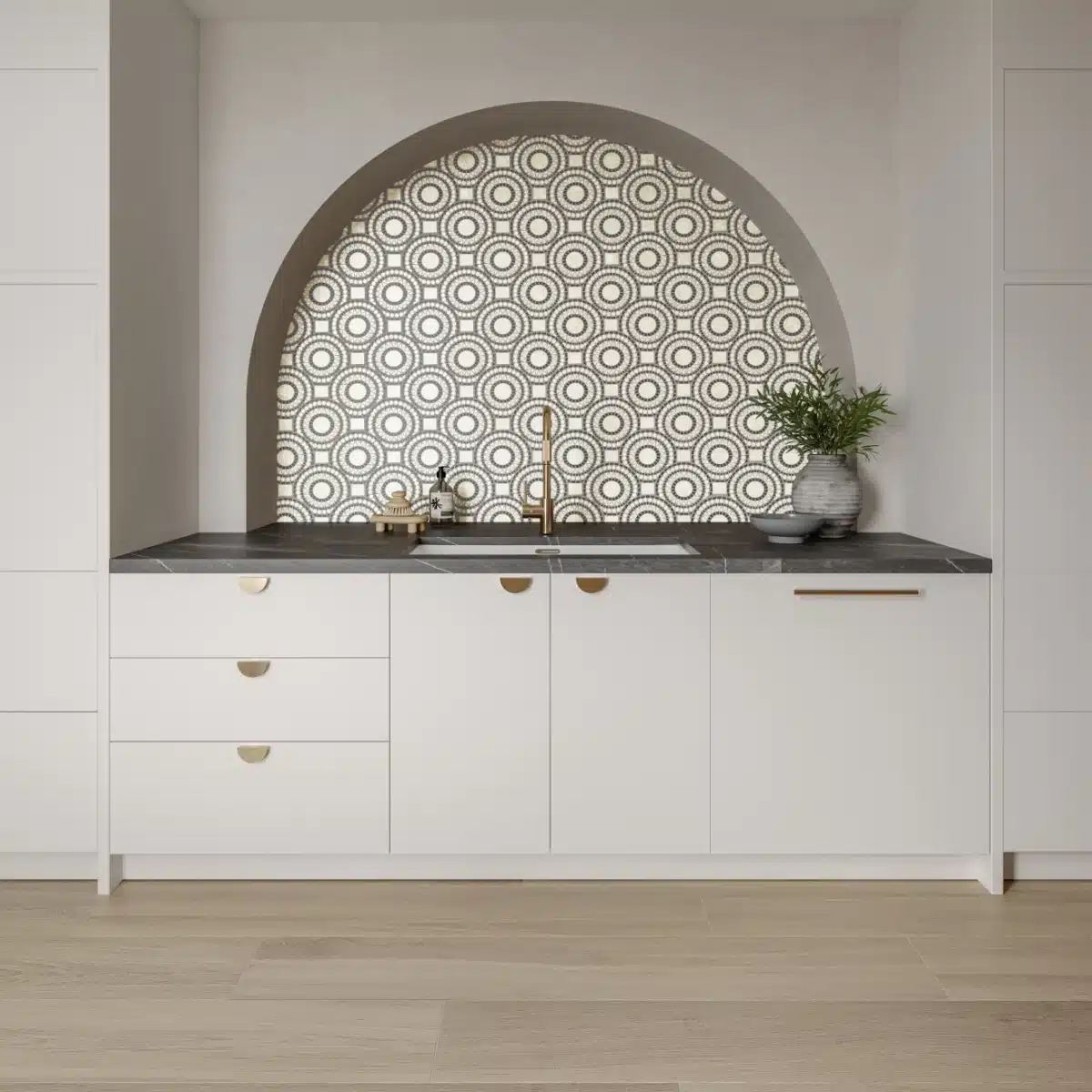 Wood Look Tile
If you really want the look of wood, but are in a climate that requires tile due to humidity, water levels, prone to flooding, sand, etc, you can find a wood look tile.
This is my least favorite option because tile is cold to the touch, hard on your feet and knees, and deadly for a fall. As we age, thinking about the materials we use in our homes is important- and breaking your fall is something to think about!
Downsides of Wood Look Tile
It's not real wood- it will never feel like wood when you walk on it, it will feel cold on your feet. It's also quite hard. Dropping glasses or dinnerware will cause breakage and can crack tile. Grout is high maintenance- requires sealing and scrubbing to keep it from turning dark with grime.
If you go the wood look tile route, Bedrosians has a nice lineup of wood look flooring. These are my favorite wood look options.
Othello Clay
Arrowhead Honey
Antique 24×24 Clay
Planx Bark
Pro tip: Choose a grout color that is very similar to the tile color so that they lines are minimal and the contrast is low. You will have a more realistic look.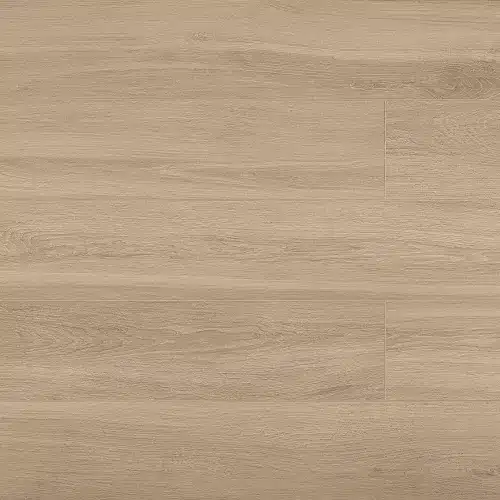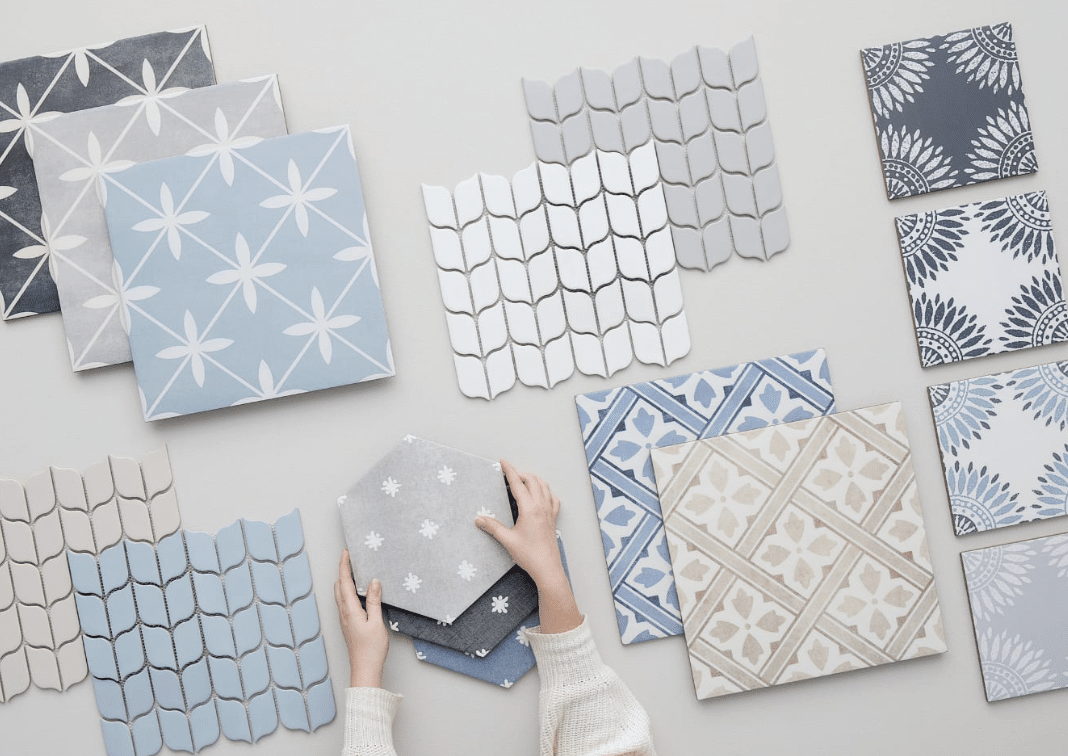 ComplEmentary Tile
While you may want wood throughout the main living spaces, rooms like powder rooms, laundry and mudrooms need flooring too. Choosing a complementary tile that works well with wood, but gives a the room it's own pattern and style is a good way to make your home look more expensive, show off your style & keep things interesting.
The Tile Shop, Tile Bar, and Floor and Decor are my favorite places to find tile for mudrooms, bathrooms and laundry rooms (entryway too).
Tile styles that work well with farmhouse look (below are some visiual examples):
basketweave
penny tile/hex in a pattern
low contrast marble look (gray and white checkerboard, not stark black)
floral printed tile
neutral, earthy colors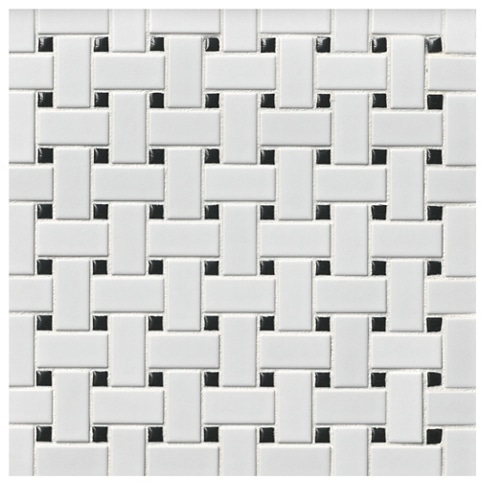 Brick Farmhouse Flooring
Lastly, a great way to incorporate a different flooring into entryways, laundry and mudrooms is to use thin brick for flooring.
This requires the most consideration as it is naturally uneven and a hard surface. So carefully consider if you are up for the cleaning and care as well as the lifestyle for it.
But, if you are, it is a lovely addition to your farmhouse flooring lineup.
Pro tip: "overgrouting" or leaving excess mortar around the brick instead of troweling it in deep lines can give a toned down, more relaxed feel great for interior brickwork.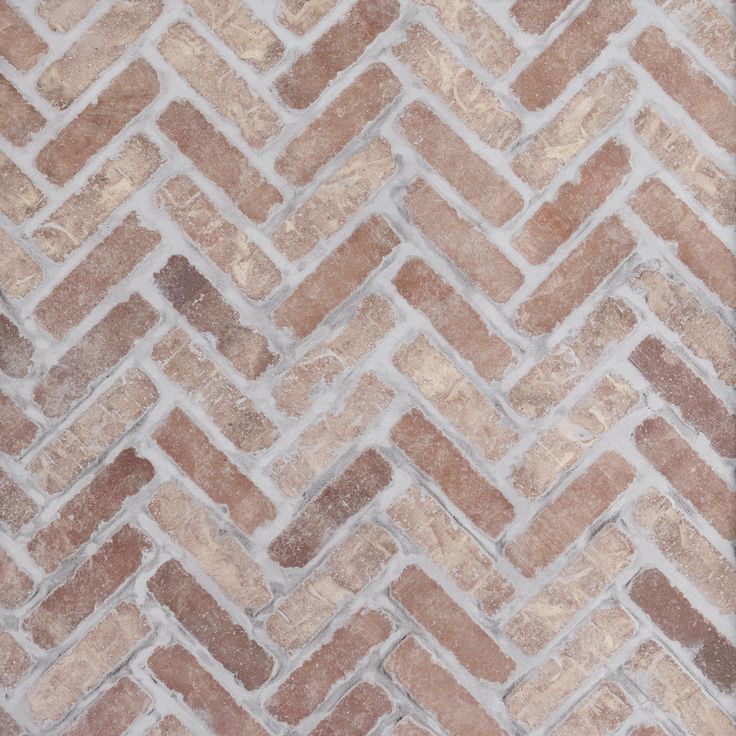 Where to Buy Farmhouse Flooring
Here's the summary of places to shop for your remodel or new build modern farmhouse flooring.
The Final Word
The above options are perfect to achieve farmhouse look in your home. With plentiful styles available, the hardest part will be choosing a favorite.
Consider which of the materials works best with your home, budget and lifestyle: wood stain, LVP, wood look tile, or brick. Each one of these charming and timeless flooring options will breathe new life into any area of your home.
Why not bring some farmhouse flavor into your home this season with one of these beautiful selections. Which will you mix and match?