Must Have Outdoor Dining Sets Under (with 4+ stars)
There's never been a better time to enjoy the outdoors than now, and outdoor dining sets are perfect for entertaining friends and family!
Whether you're planning a barbecue or a more formal dinner party, choosing the right dining set can make all the difference. From classic wooden designs to sleek modern styles, there's a wide range of options to suit any taste and budget.
Imagine gathering around a beautiful table with comfortable chairs, surrounded by nature and good company. With the right outdoor dining set, your backyard can become the perfect setting for unforgettable moments and unforgettable meals.
So why not choose a new patio dining set that will make your outdoor entertainment dreams come true? I've scoured the internet, read a ton of reviews and rounded up the best options.
And they're on SALE now for Way Day!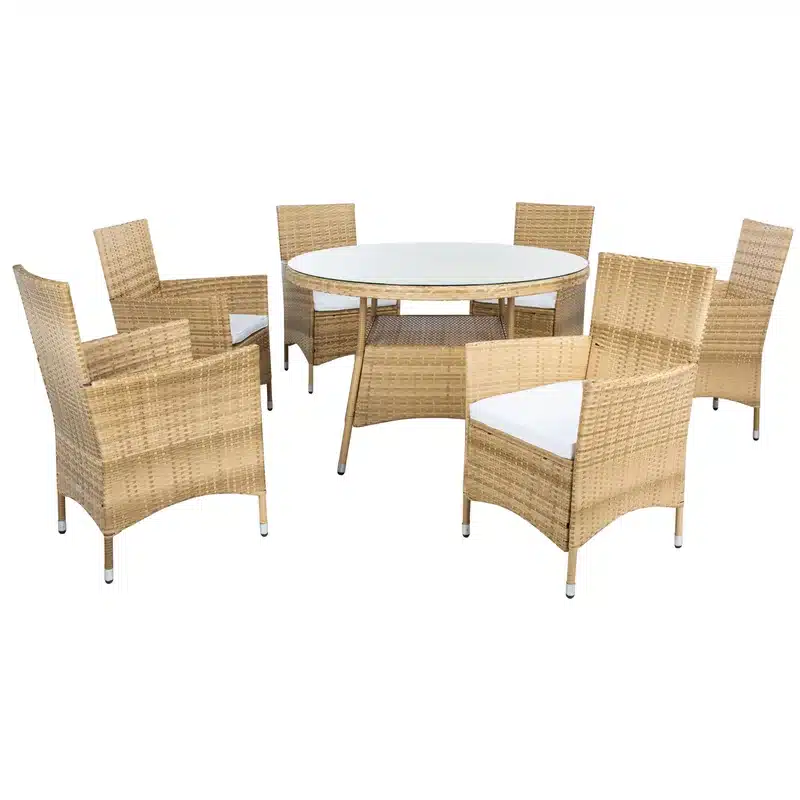 Tips for choosing patio DINING furniture
When it comes to enjoying your outdoor space, having the right patio furniture can make all the difference. But with so many options on the market, it can be overwhelming to choose furniture that is both stylish and comfortable.
Here are some helpful tips to keep in mind during the selection process.
Space Plan: consider the size and layout of your outdoor space to determine how much furniture you need and what type of pieces will fit comfortably
Think about who and how many people will use the space regularly & then for entertaining
Pay attention to the materials used in the construction of the furniture- wood, wicker, poly & what maintenance they require
Decide how you like to sit- high back, straight, leaned back, low back, arm rests, swivel, rocker
To back cushion or not to cushion- do you like a cushion at your back or just a comfortable seat back
What color style goes best with your patio plan
Tips for Patio Furniture Care:
Get the most out of your furniture with these tips:
Clean cushions with dawn dish soap and water
Take cushions inside or store in a deck box after use
Oil wood annually for the longest wear
Clean wicker and poly with water & dry in the sun
Power wash outdoor rugs
Umbrellas provide sun coverage for furniture too!
This post may contain affiliate links- meaning when you purchase through the link and I receive a small commission. It feeds my Starbucks addiction & for that I thank you! You can see my full disclosure policy here.
Quick Links for Easy Shopping
By taking time to assess your needs and preferences, you can choose patio furniture that not only complements your outdoor aesthetic, but also provides a cozy and relaxing space to unwind.