MAXIMALIST INSPIRATION: RUGGABLE X JONATHAN ADLER
Style Watch: Rugs
I was thrilled to find out that maximalist decorating icon Jonathan Adler has partnered with Ruggable to launch a line of bold, contemporary washable area rugs for your home.
This post contains affiliate links- meaning when you purchase through the link and I receive a small commission. It feeds my Starbucks addiction & for that I thank you! You can see my full disclosure policy here.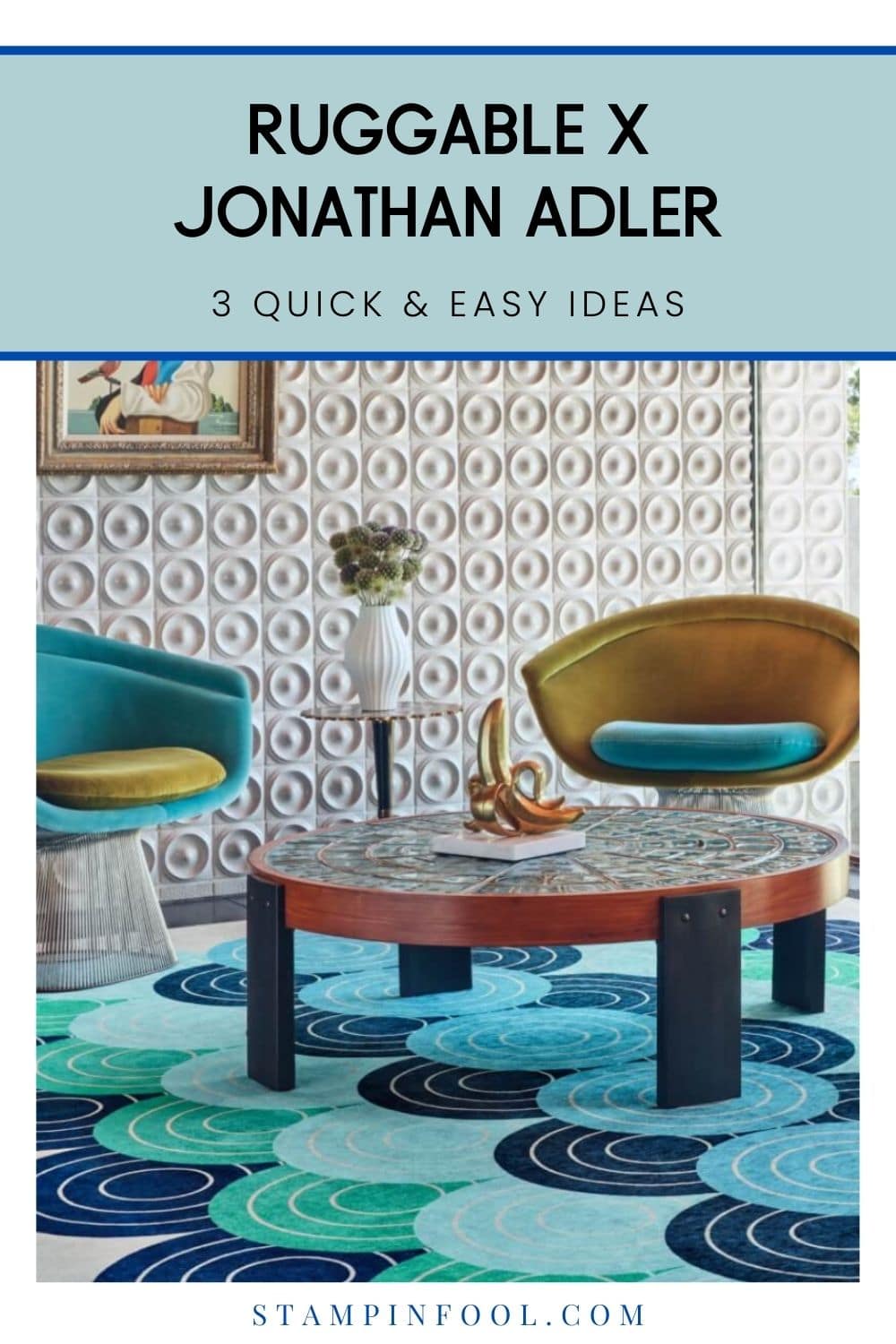 Jonathan Adler x Ruggable Collection
Maximalist Rugs for Your Home
I received an exciting email this week- Jonathan Adler, a seasoned designer, has teamed up with Ruggable to come out with rug designs that are bold, colorful and family friendly because they are …. machine washable!
This is a huge draw for families with busy children and messy pets (I'm looking at you, dog), mainly because you can pull the rug up from it's pad and throw it in the washing machine. Revolutionary, right?
Have you heard of Ruggable?
Spill, Wash, Repeat is the motto of Ruggable, a new way to cover your floors. Instead of choosing inexpensive rugs and throwing them out every couple of years after the kids and pets ruin them you can invest in a Ruggable and get much more use out of it.
See the Jonathan Adler x Ruggable Collection here!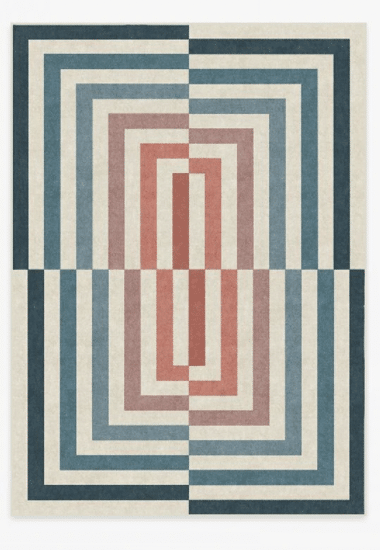 Why I love Ruggable Rugs?
Washable is key when you have children and pets
Affordable price point comparable to less durable rugs
New large 9 x 12 sizes
Optional cushier rug pad
Can change out the designs when you want
Throw it in your own washing machine or take it to the Laundry mat
No dry cleaning or steaming required
In fact, I ordered one of the JA Ruggables for our blue living room because it will go so well with our maximalist style. Plus, the puppy is finally potty trained, so it's time to ditch the rug that was in the room.
Are Ruggable rugs worth it?
Absolutely! If you want an affordable and easy to clean option, Ruggable is the way to go.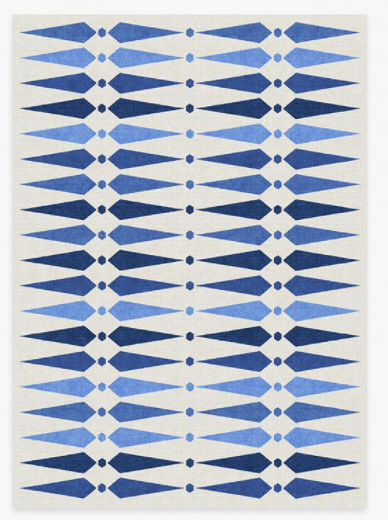 How do you clean Ruggable rugs?
Remove the dirty Rug Cover from the Rug Pad and put it in your washing machine, with the design side facing out
Machine-wash the Rug Cover (top piece) in cold water on a delicate cycle using a mild detergent. DON'T BLEACH IT!
Let air-dry or flip it over to the dryer to dry on low heat
Is it easy to clean?
Yes! You simply remove the top part (the decorative part of the rug) and throw it in your washing machine. Run on a cold, delicate cycle and dry on low heat.
Place it back on the rug pad (bottom) and resume living!
Are Ruggable rugs good for pets?
Yes. Make sure to wash the rug cover immediately after any major stains or accidents. For minor spills, spot-clean the area using a mild, detergent. Don't bleach!
Are Ruggable rugs good for children?
Yes they are! In the same way you can clean up pet messes, kids messes and stains are cleaned up just as easily.
Can It Be Vacuumed?
Yes, using the hard floor setting is best, as most of the rugs are thin, flat weaves. This prevents the beater bar from wearing it sooner, snagging or tearing it up.
What are Ruggable rugs made of?
The Chenille Rug Cover is made of polyester with a polyurethane water-resistant barrier.
What About Wool Rugs?
Here's the thing- wool rugs a great. But it's expensive for a large area rug, which is naturally stain resistant to a degree. We know kids and pets though- they are MESSY! So, you have to be okay with the possibility of small spills and stains permanently leaving "life marks" on your wool rug. The natural fibers are great if you catch the spill early, but if it sets in you may be disappointed.
We assess which spaces are best for wool rugs- bedrooms, primary suites, bathrooms, sometimes dining rooms. We're talking about spaces that don't get as hard of wear and tear on them like a living room or family room does.
So the Ruggable rug is a great short term solution to the puppy and kid stage of life. Then you can upgrade to the wool rugs when the usage goes down.
SHOP RUGGABLE BEST SELLERS
Here are a few of my favorite neutral rugs (affiliate links + 10% off)
Best Jonathan Adler Ruggable Rugs 2021
See one you love? Purchase it here. (affiliate link + 10% off)
I can't wait for it to arrive and to show you what it looks like.
Can you guess which one from the photos above I ordered for our blue family room? Tell me in the comments.