WE'RE MOVING & HOUSE TOUR, PART 2
THE BEFORE
Welcome back! Earlier this week I shared the lower level of our new house as well as all of the dirty details of the contract.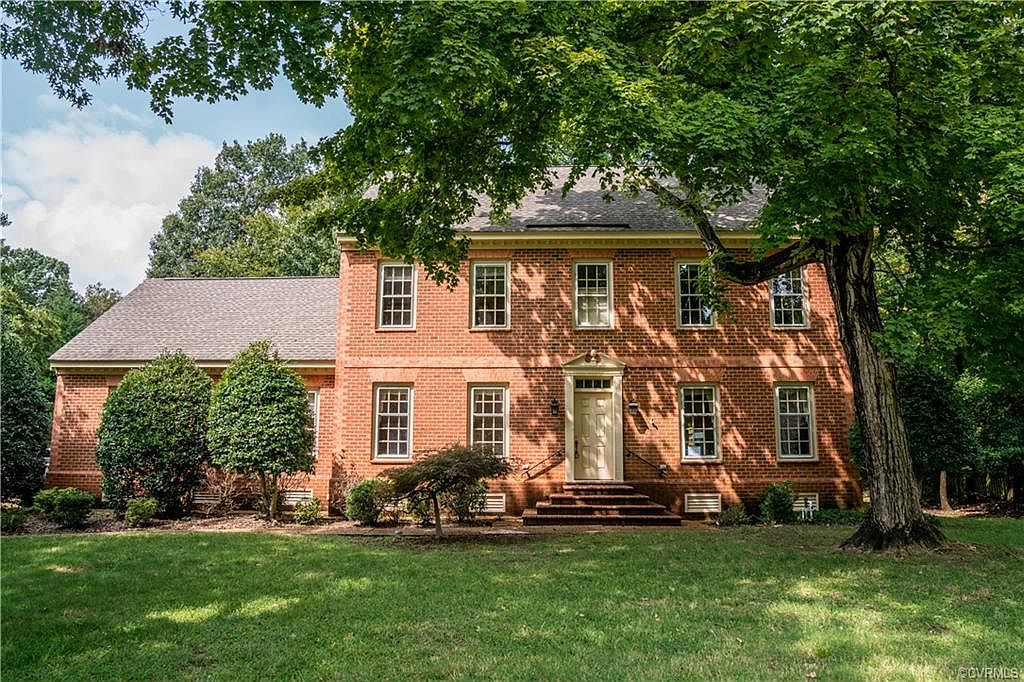 Today I'm back with Part 2 of the house tour which is the second level. It includes the four bedrooms and bathrooms as well as a video tour to help you better understand the layout.
Are you ready to get started? Let's go.
PRIMARY BEDROOM & BATHROOM
The primary bedroom will first get a fresh coat of paint, most likely Sherwin Williams Greek Villa. As for the trim, we will decide later down the road what to do with it!

I am most excited about the bathroom. While I am not a tub lover, I do LOVE the pink tile! So I am going to roll with it. Currently it looks dated, but once I pull down the window treatments and add palm leaf wallpaper (think Beverly Hills hotel) this bathroom will shine until it's time for a major renovation.
BOYS BEDROOM
The next largest room is the boys bedroom (for my son and his cousin). We will bring the current bunk bed here and the littlest one will get her own room and bed.
I asked what color room the boys wanted and the resounding answer was blue. Luckily, blue is an easy color to work with and I can happily say I will give them the blue room of their dreams.
BABY BEDROOM
In between the Primary bedroom and the bonus room above the garage is this sweet bedroom. It will most likely house the littlest one.
And because she loves pink as much as I do, I can hope for a pink dream in this room. Picture a soft rug, a pink daybed and scalloped bedding. A palace of sorts!
4th BEDROOM SUITE
The room over the garage is the 4th bedroom and includes a closet, full bathroom, and walk out eaves/attic storage.
It's a large room that also has a back staircase leading down to the kitchen. This makes for a great layout when hosting family or friends because it's separate, but still connected.

KIDS BATH
Back to the main upstairs hallway is the kids bathroom with double vanity sinks. This is one space that I am least concerned with. It will likely be last on the list of decorating.
A little paint, wallpaper and new mirrors and we will call it an understated quick win of a project.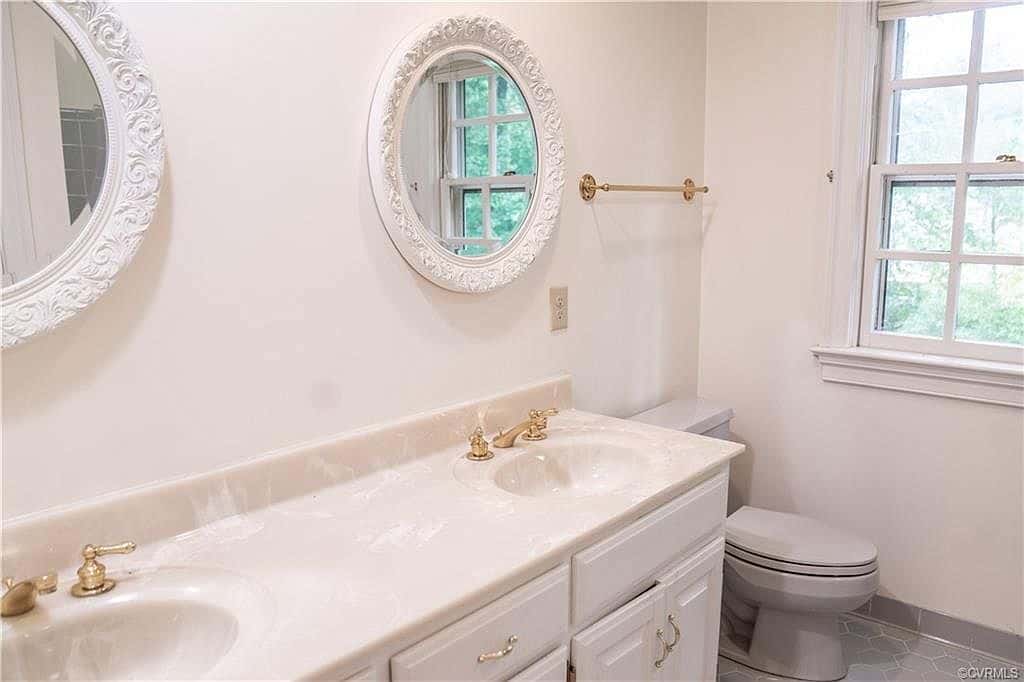 That's all for the new house. We are excited to move in this week!
More updates will certainly come as I begin planning and decorating each room.