BEST DASH & ALBERT ENTRYWAY RUGS & HOW TO CHOOSE AN ENTRY RUG
This post may contain affiliate links- meaning when you purchase through the link and I receive a small commission. It feeds my Starbucks addiction & for that I thank you! You can see my full disclosure policy here.
How to spruce up your entryway
We all know that the entryway is the preview for the rest of your home! To make your entryway inviting from both the inside and outside, you can do a few things to spruce it up.
Upgrade your door hardware
Add large plants to flank the front door
Throw down a welcoming entry mat
Paint the front door a classic color
Adding a rug to your front porch or entryway is a great way to create a welcoming invitation to your home.
When choosing either an exterior door mat or an entry rug once you come into the home, I always opt for the larger size. You want your guests to be able to stand on the rug while entering and not feel boxed in or pushed off of the rug.
So when once you find the perfect pattern, choose the 3′ x 5′, preferably a 4′ x 6' if you have a large entry size or a 2′ x 9′ runner if you have a hallway style entry.
I've rounded up a few favorite entry rugs from the famous Dash & Albert striped rug collection below. Go check them out & pin your favorites for later!
The blue and white rugs make great summer and spring rugs, while the buffalo check and black and natural colored rugs say fall and winter.
Favorite Dash & Albert Striped Entry Rugs
REASONS WE LOVE DASH AND ALBERT STRIPED RUGS
Gorgeous
Timeless & Classic
Easy to clean
Comfort
HOW TO USE AN ENTRY RUG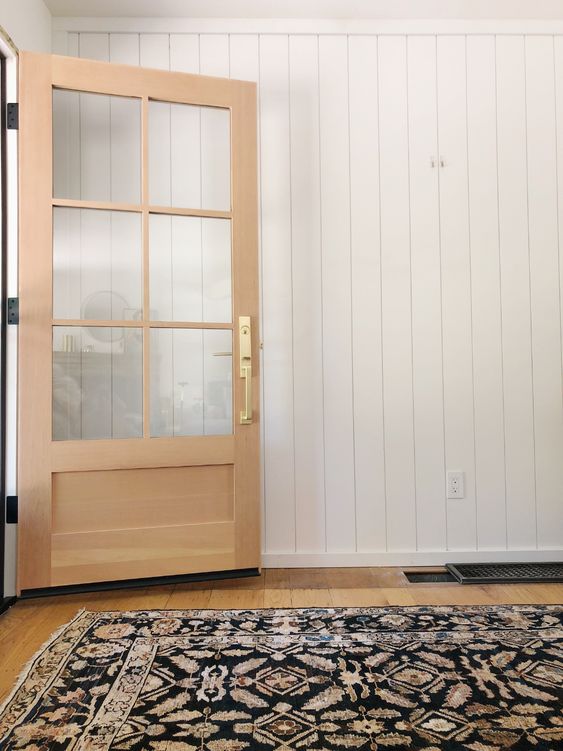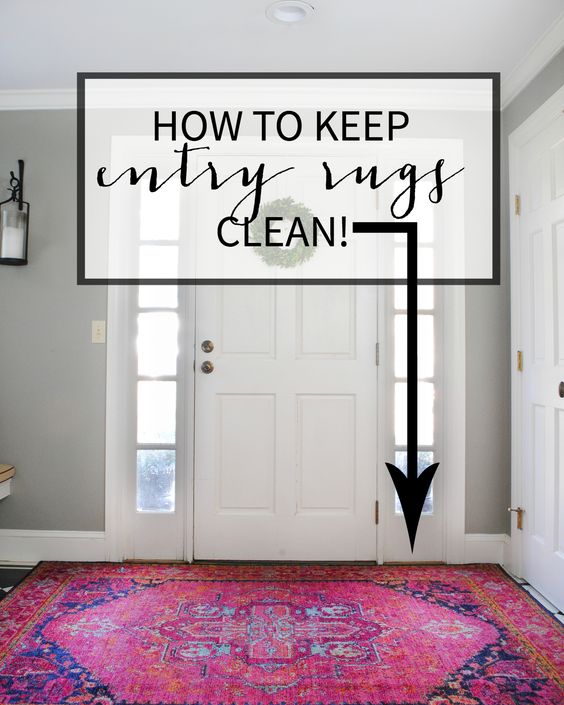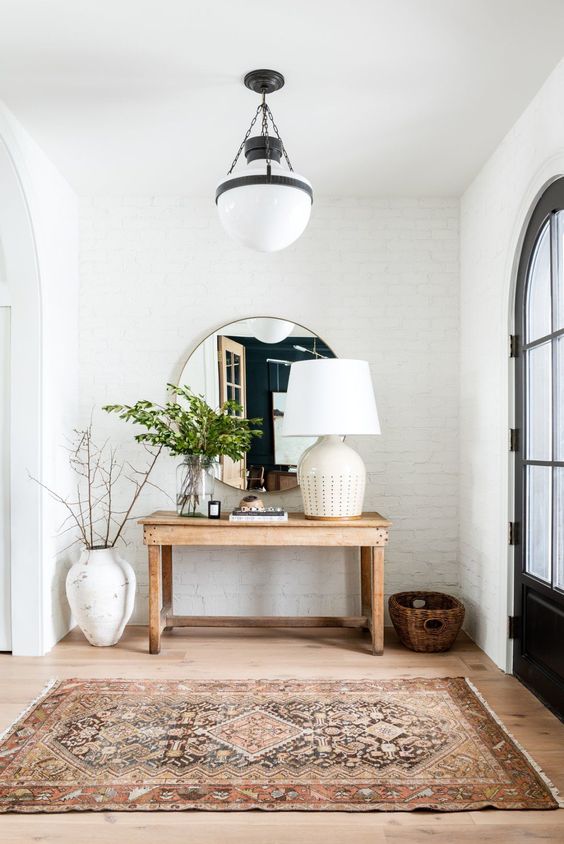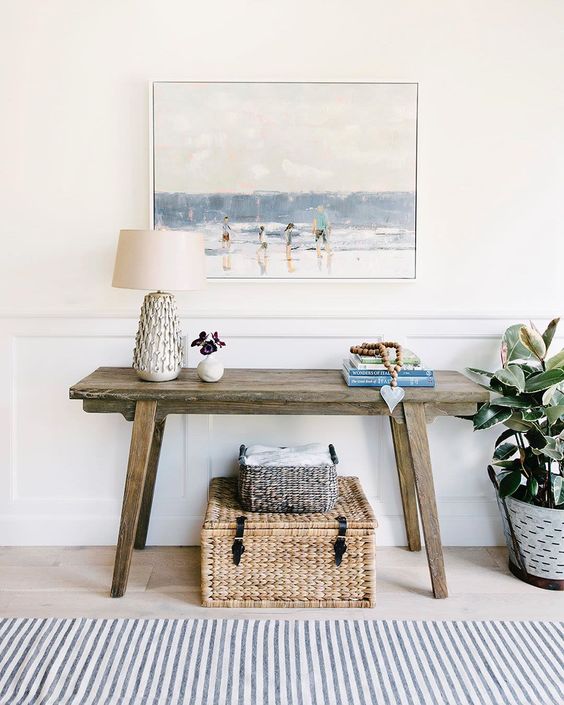 Which ones are your favorites?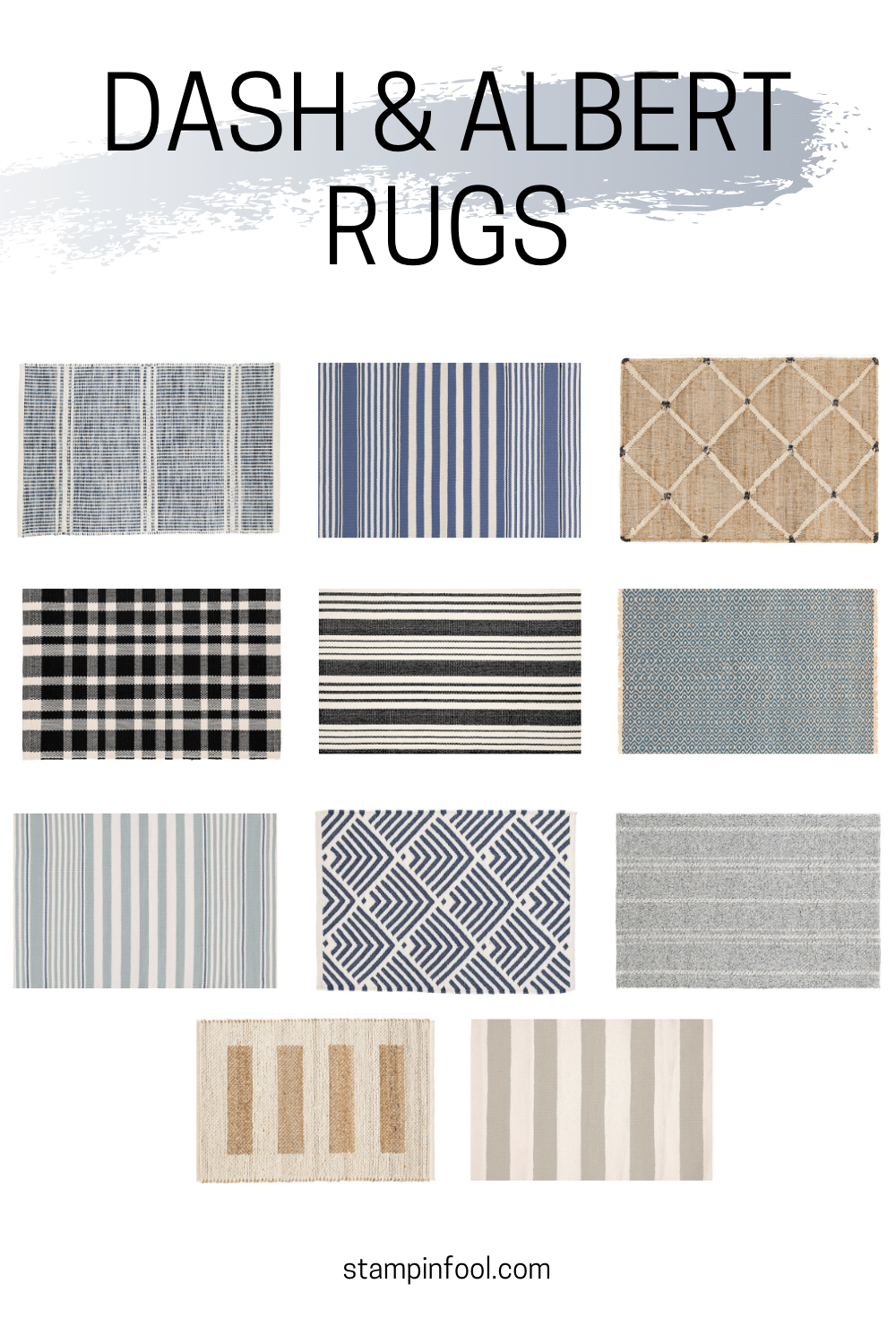 Do you need help creating an entryway that looks and feels great? Skip the clutter and IKEA furniture. WE CAN HELP– Book a full service design consultation today.