Style Your King Size Bed Like A Pro with this Cheat Sheet
How to style a king size bed like a designer, plus a pillow size cheat sheet and styling tips.
Now that the littlest one is finally moved out of her crib, and out of our room, it's time to pull together the final touches of our master bedroom.
I have this vision of a Serena and Lily inspired blue and white, calm escape for our bedroom. Do you ever long for a place to get away from the kids for a few minutes. A room that feels fresh and soft, and not overflowing with toys, dishes, drawings on the walls, tv's blaring, and color everywhere?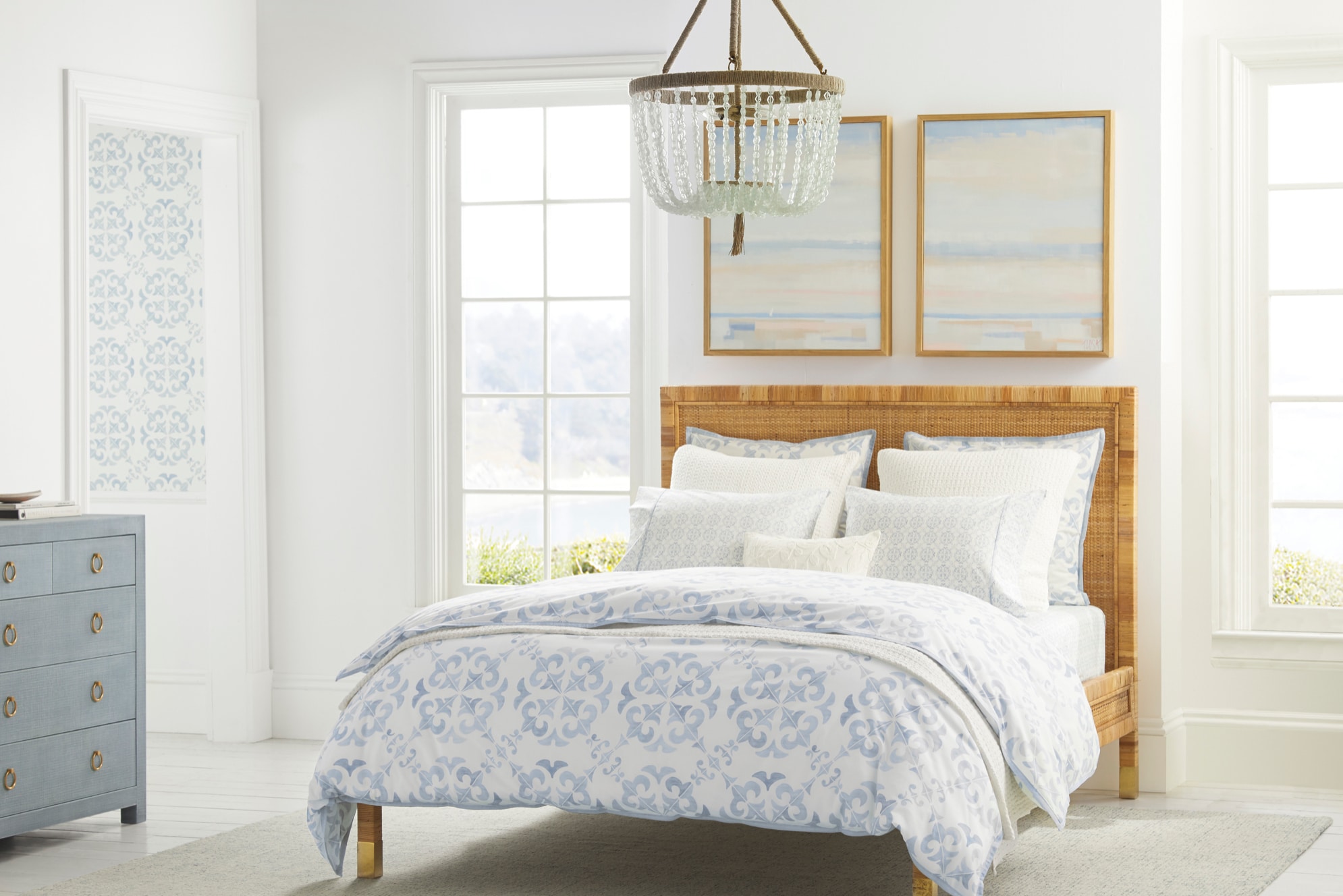 For this, I needed new bedding and I thought I would bring you along for the ride and share my tips for picking the best pillow sizes and arrangements for a king size bed.
We'll go over the standard pillow sizes, inserts and covers, how to mix and match the patterns, and how to arrange them on the bed so they look professionally styled.
I will also share a few of my favorite bedding sources, from Amazon finds to top of the line duvets, so you can splurge or save. Are you ready to get fluffy?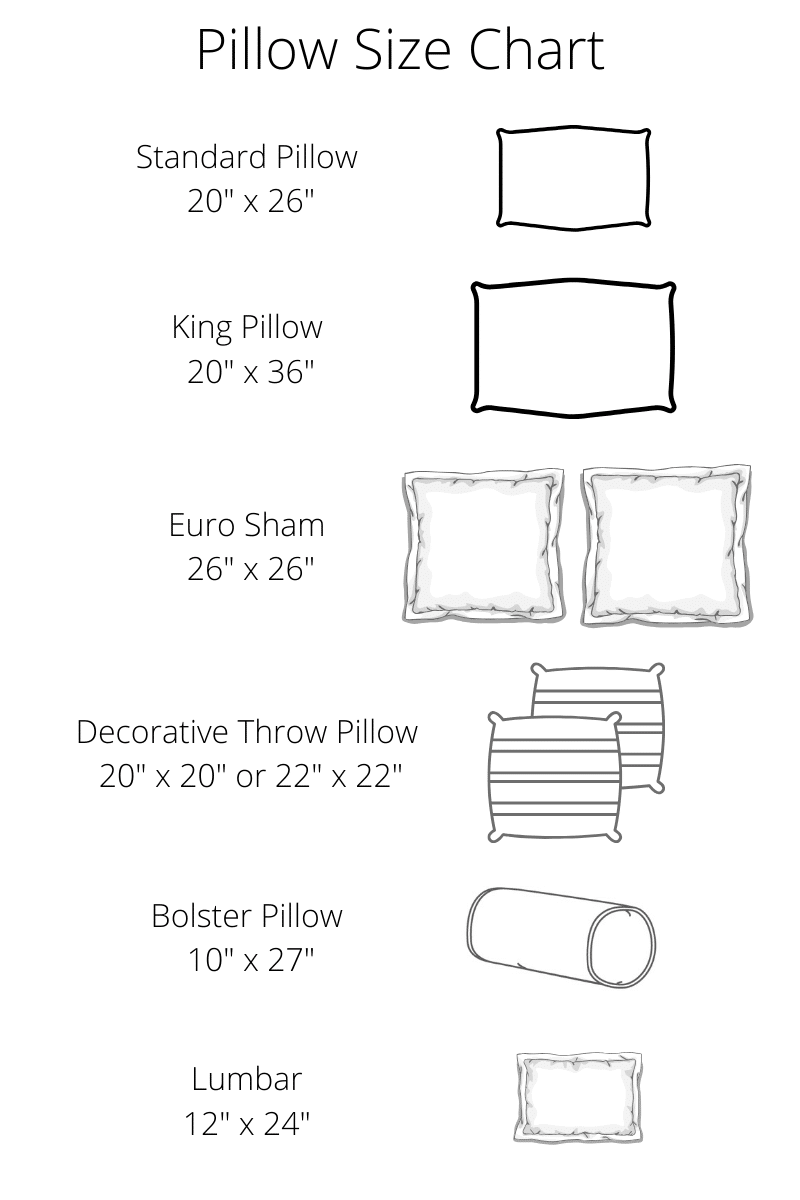 Pillow Size Chart
Before we jump into how to style these pretty pillows on your king size bed, let's talk about the standard pillow sizes and what to buy.
When buying pillows, I tend to buy the pillow cover (case) and insert separate. For a fluffy, full looking pillow, you will want to size up 1″- 2″ from the cover size. Example, for a 20″x 20″ throw pillow, you would purchase 22″ x 22″ inserts.
Standard Pillow 20″ x 26″
King Pillow 20″ x 36″
Euro Sham 26″ x 26″
Decorative Throw Pillow 20″ x 20″ or 22″ x 22″
Bolster Pillow 10″ x 27″
Lumbar 12″ x 24″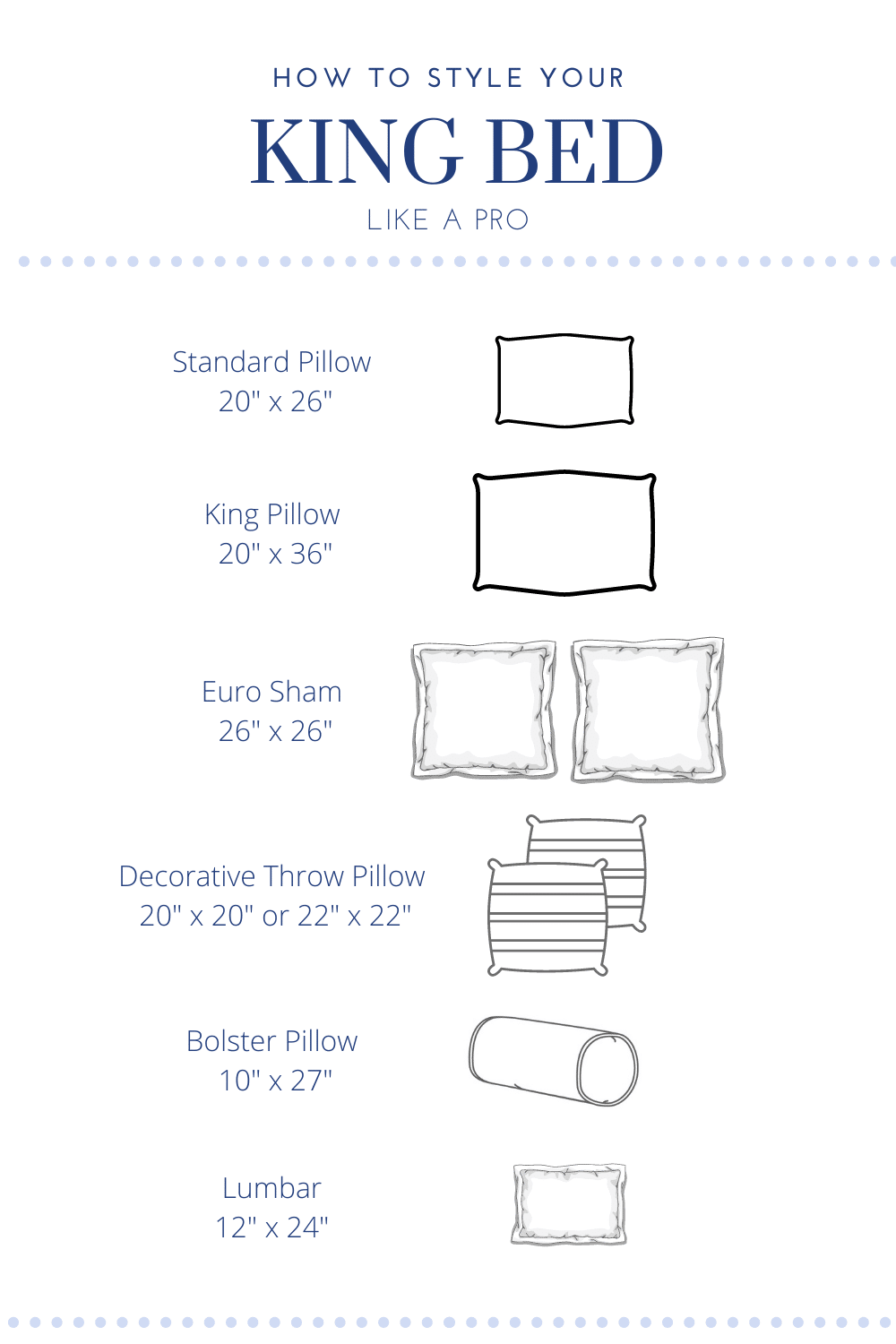 Pairing Patterns for your King Size Bed
A great way to add interest and personality to your bed is to choose pillows with patterns. Mixing and matching patterns gives you a designer look.
For the king size pillows, I tend to opt for solid white. They look clean and polished. You'll use 2-4 of these in every styling. Plus, you'll be sleeping on them, so opt for white so that you can bleach them.
Next, the Euro Shams are a great way to add color. Go for a solid muted color on the large Euro sham that is a few shades lighter than the main bedding/ room color.
Then, layer a striped or floral patterned set of 20″ x 20″ pillows in front of the Euro shams.
Lastly, throw in a bolster in another print: an animal print in the same color scheme, a small ticking stripe, a velvet for texture or a faux leather. This one is also a place to pick up an accent color from the room an add a pop of bold.
15 Bedding Styling Examples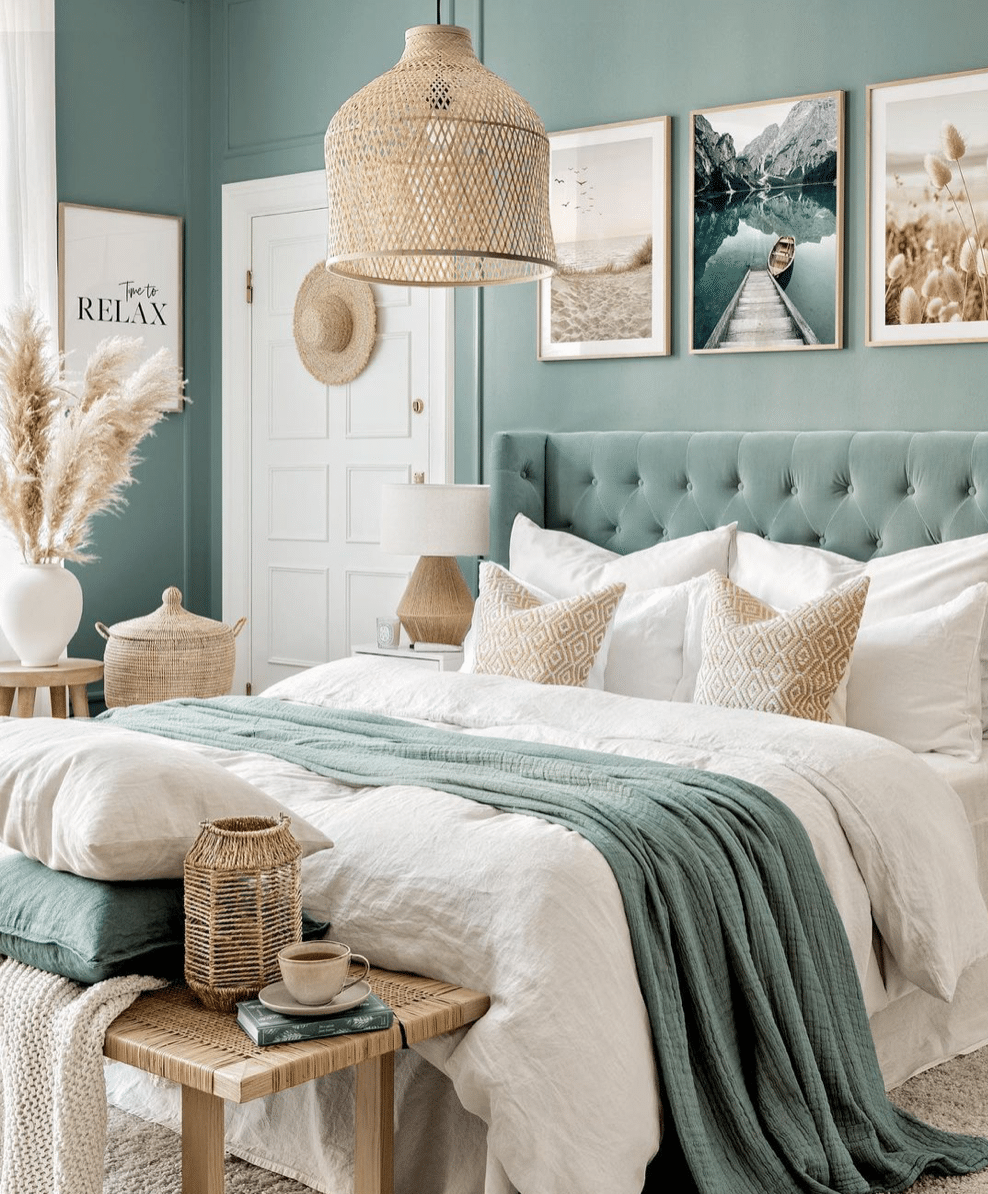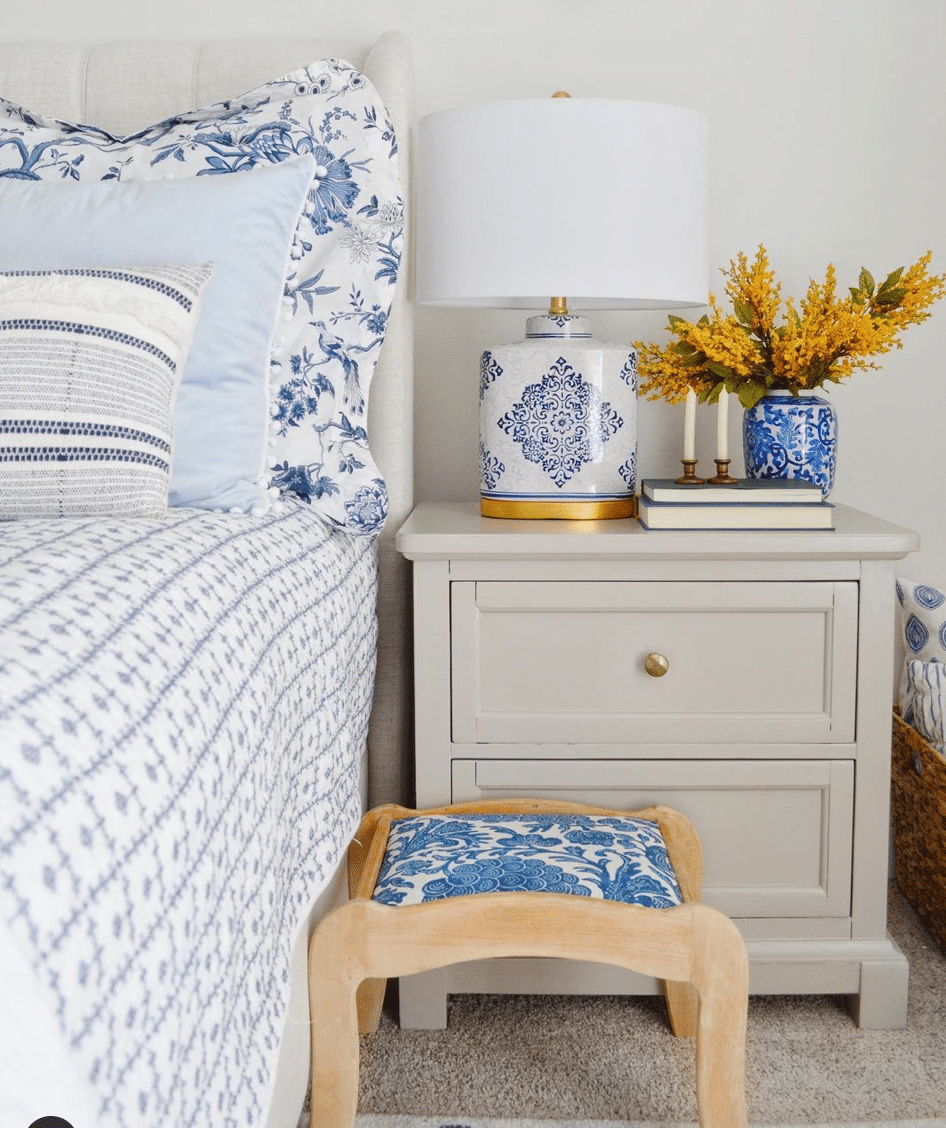 via the.hydrangea.house@caryhazlegrove_commercial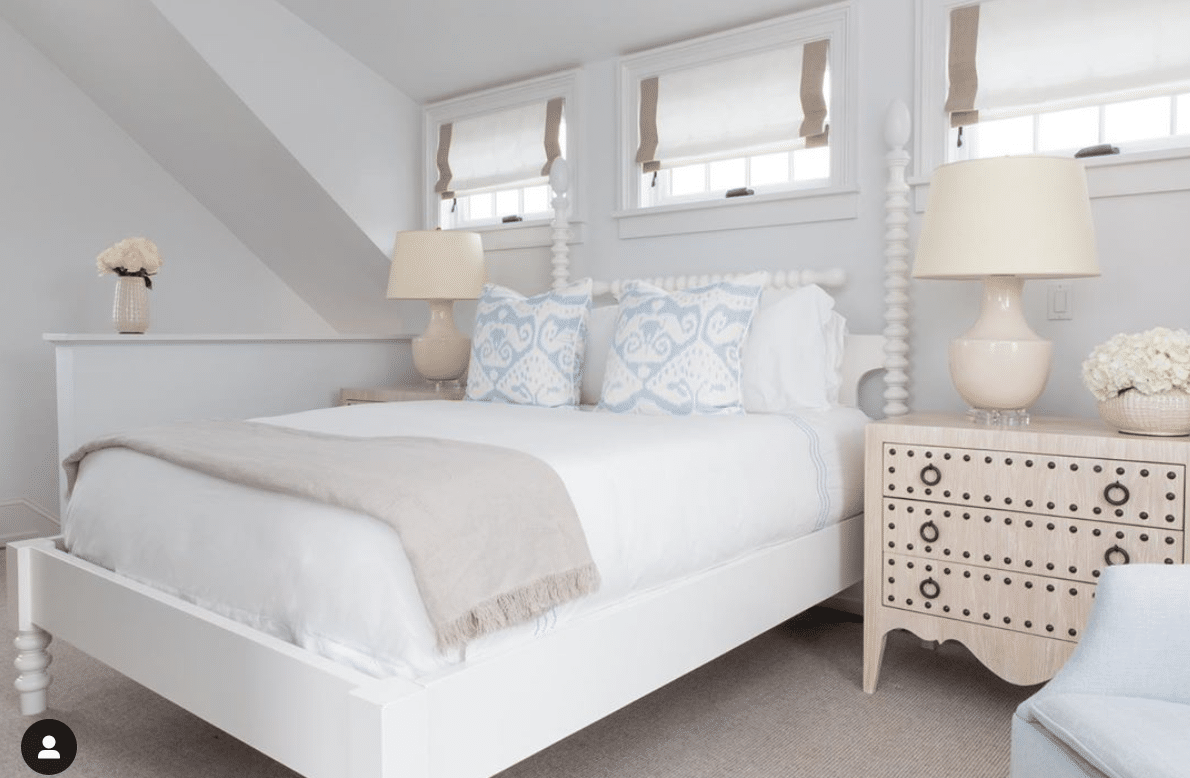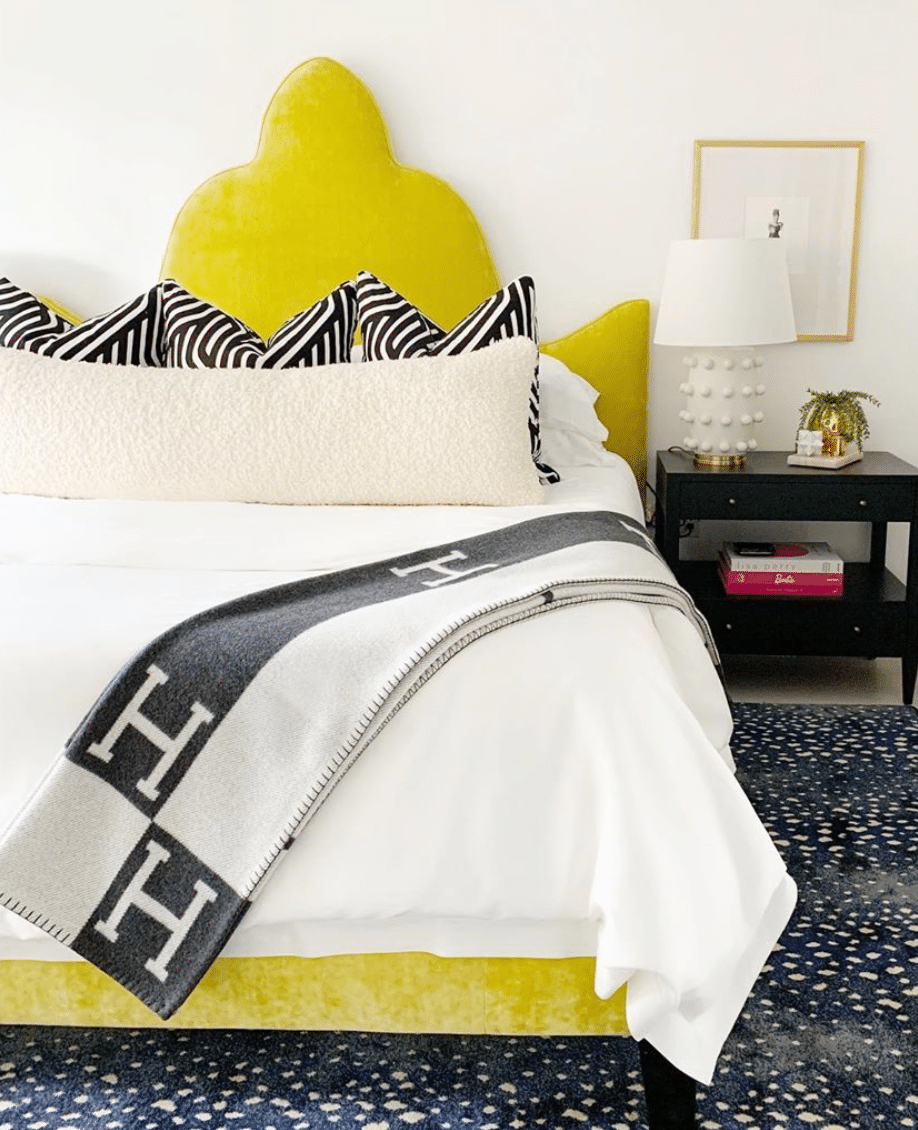 @jacksonwarreninteriors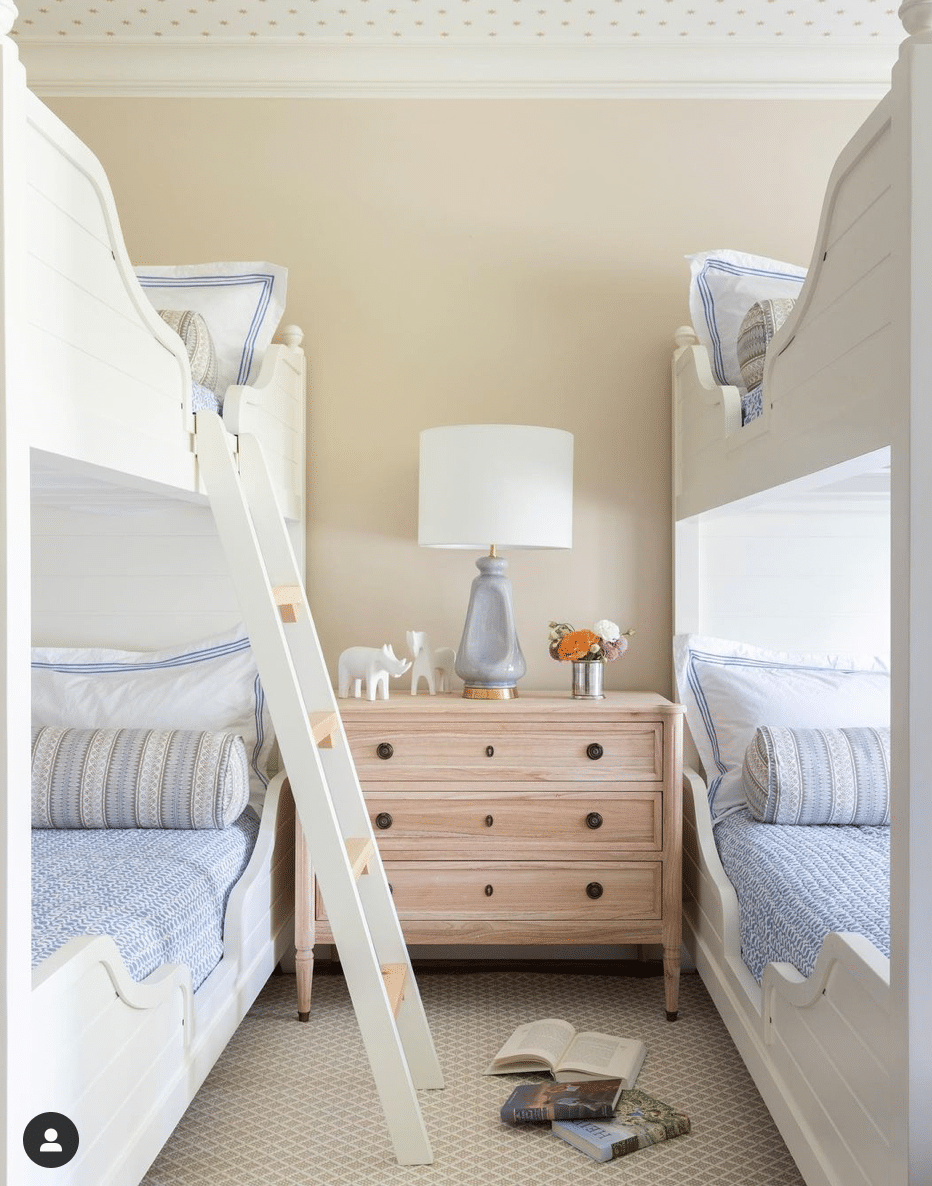 @ballarddesigns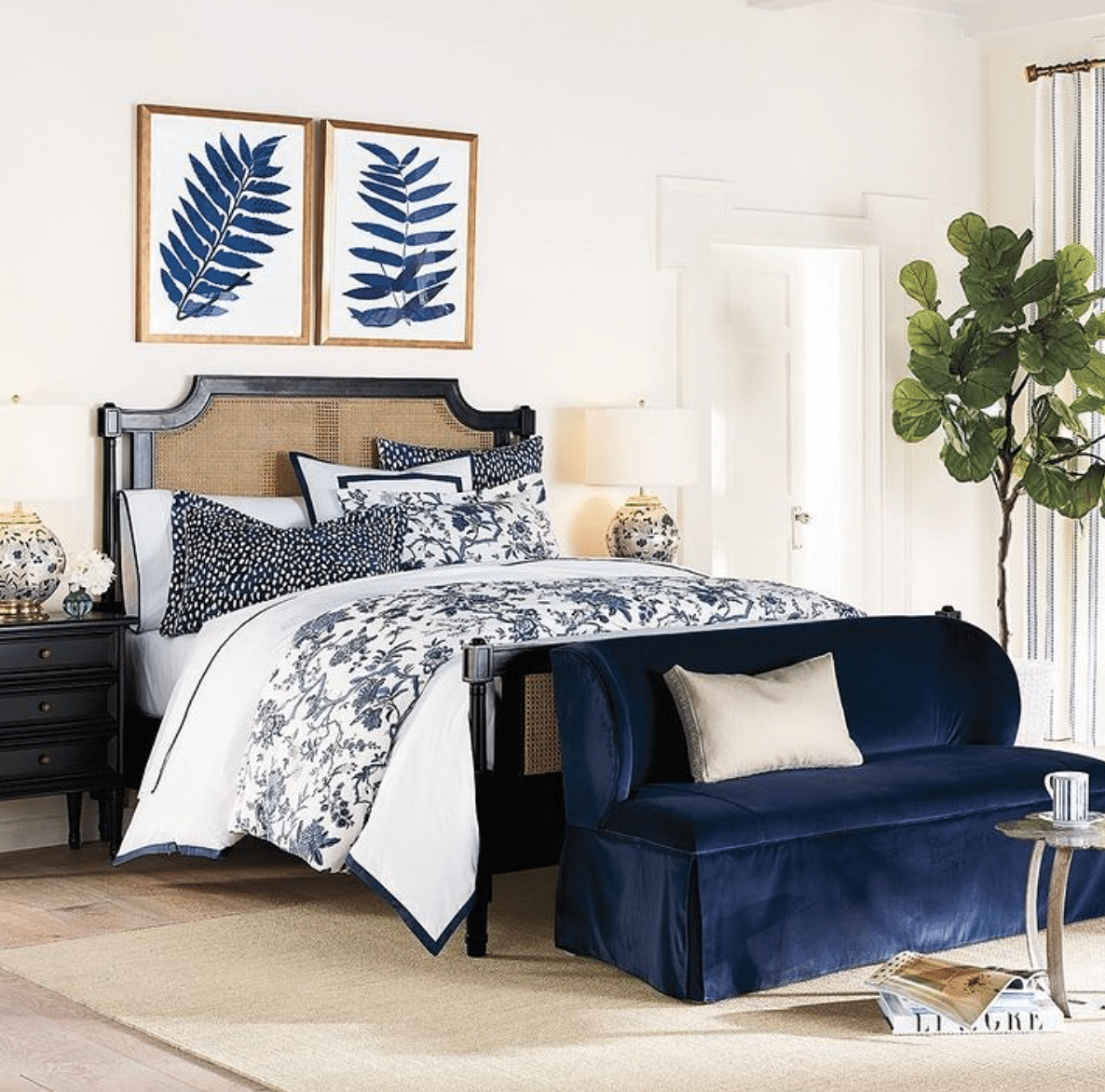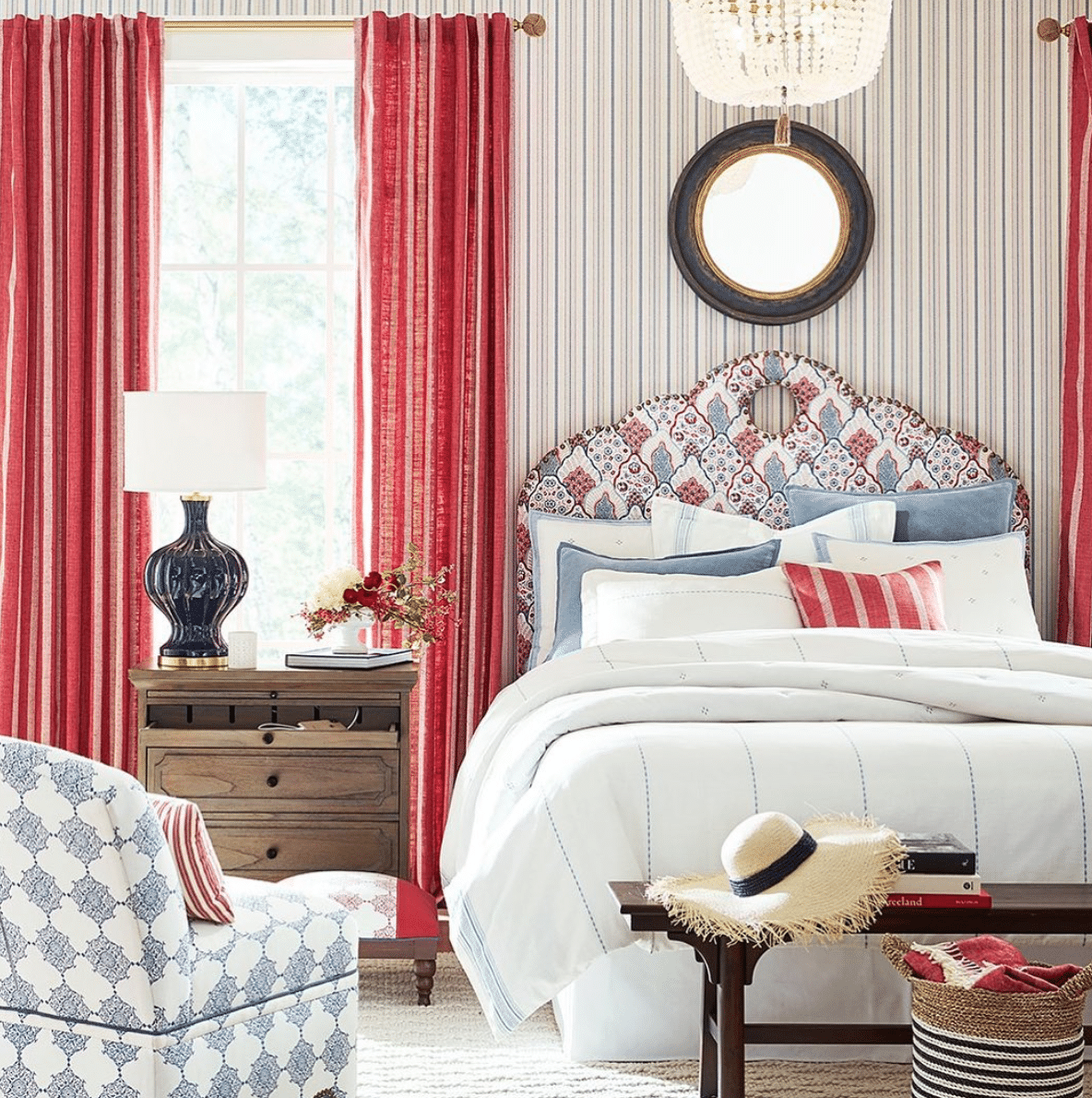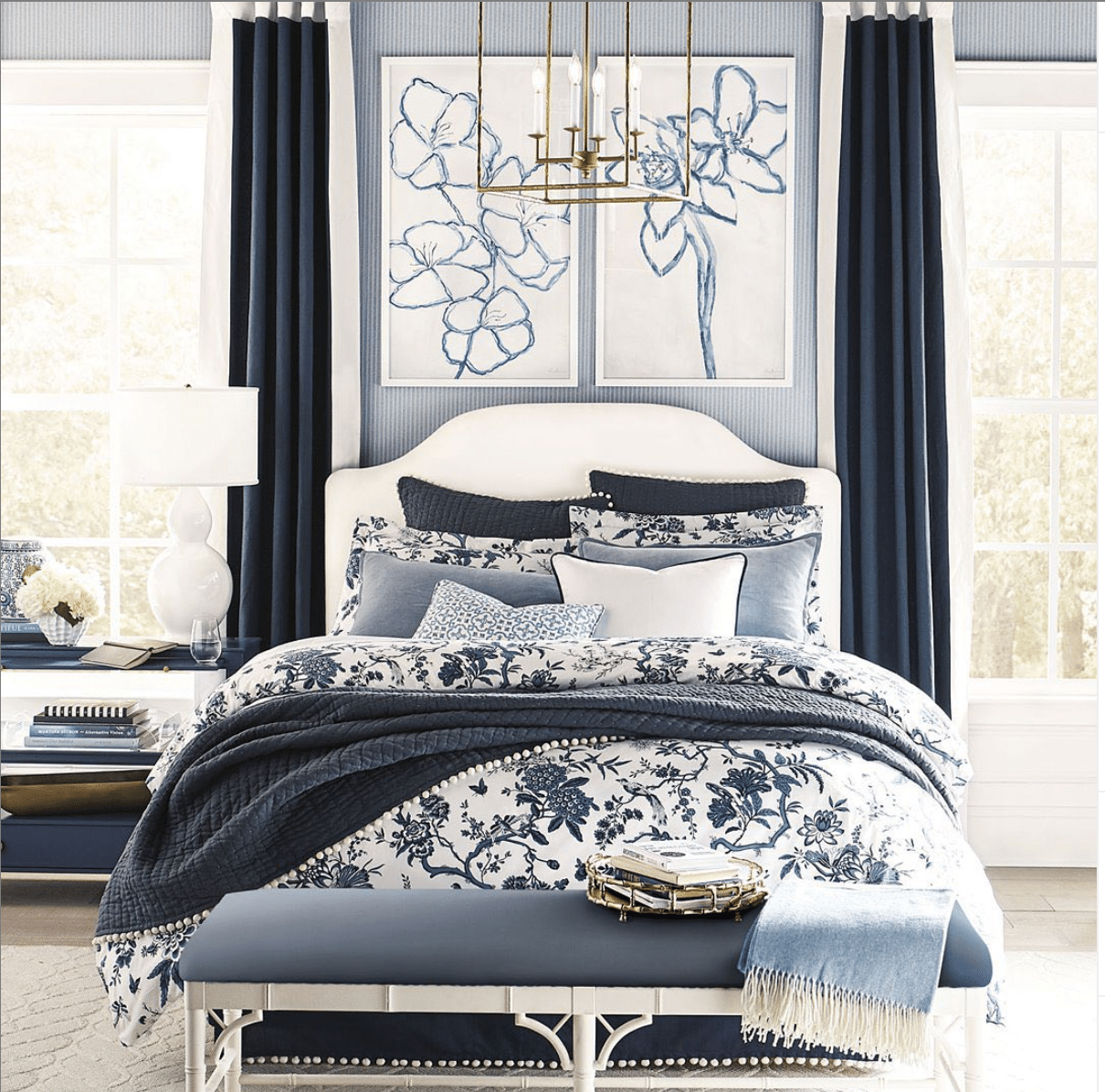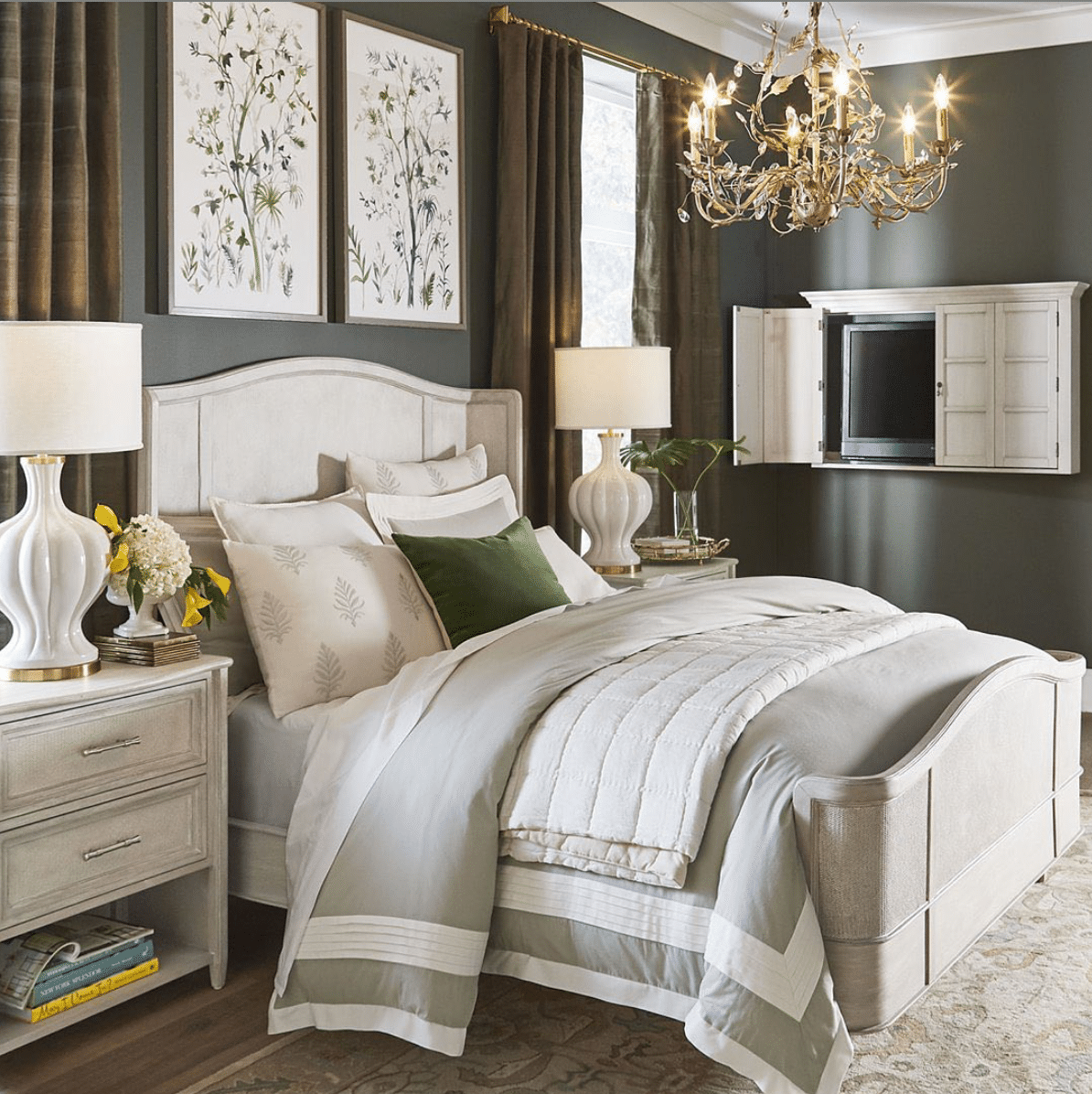 @serenaandlily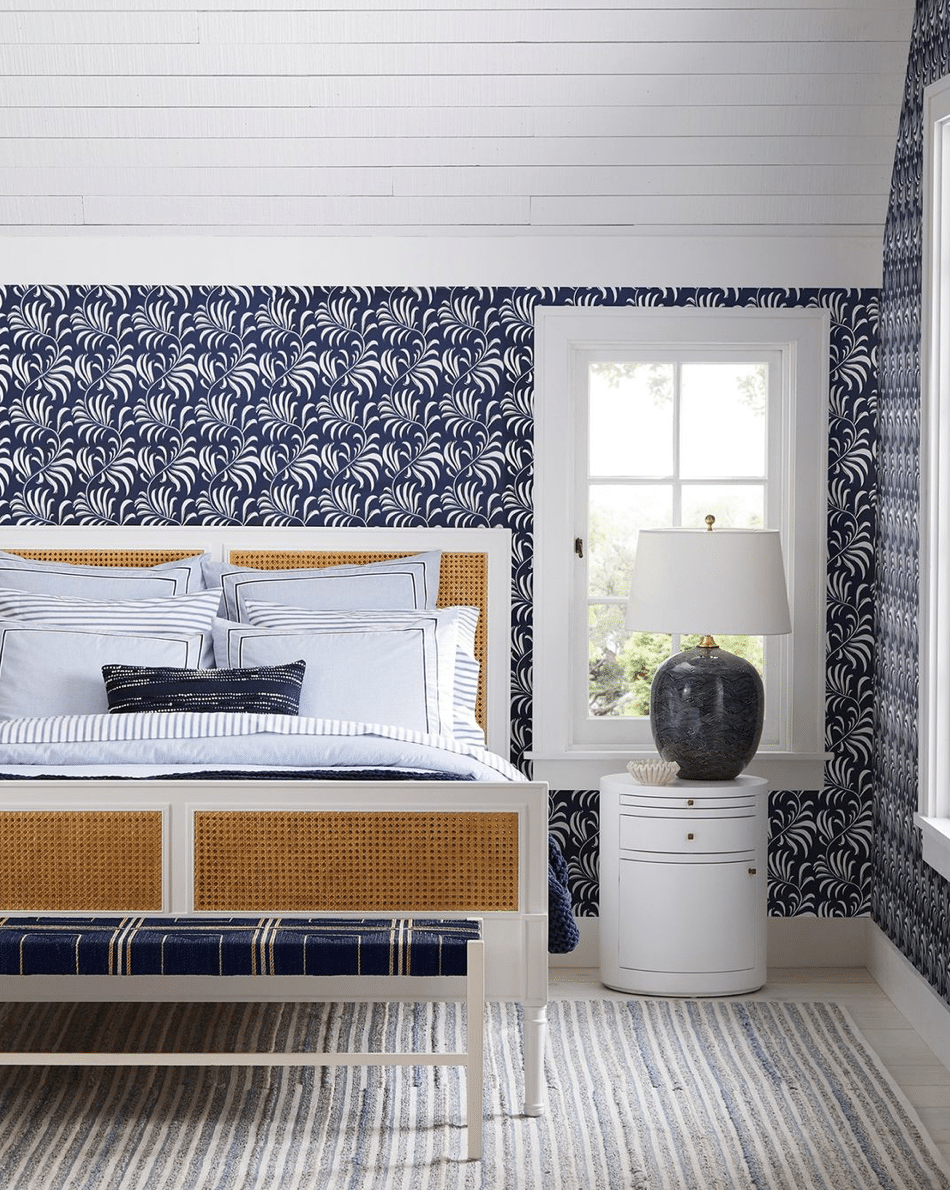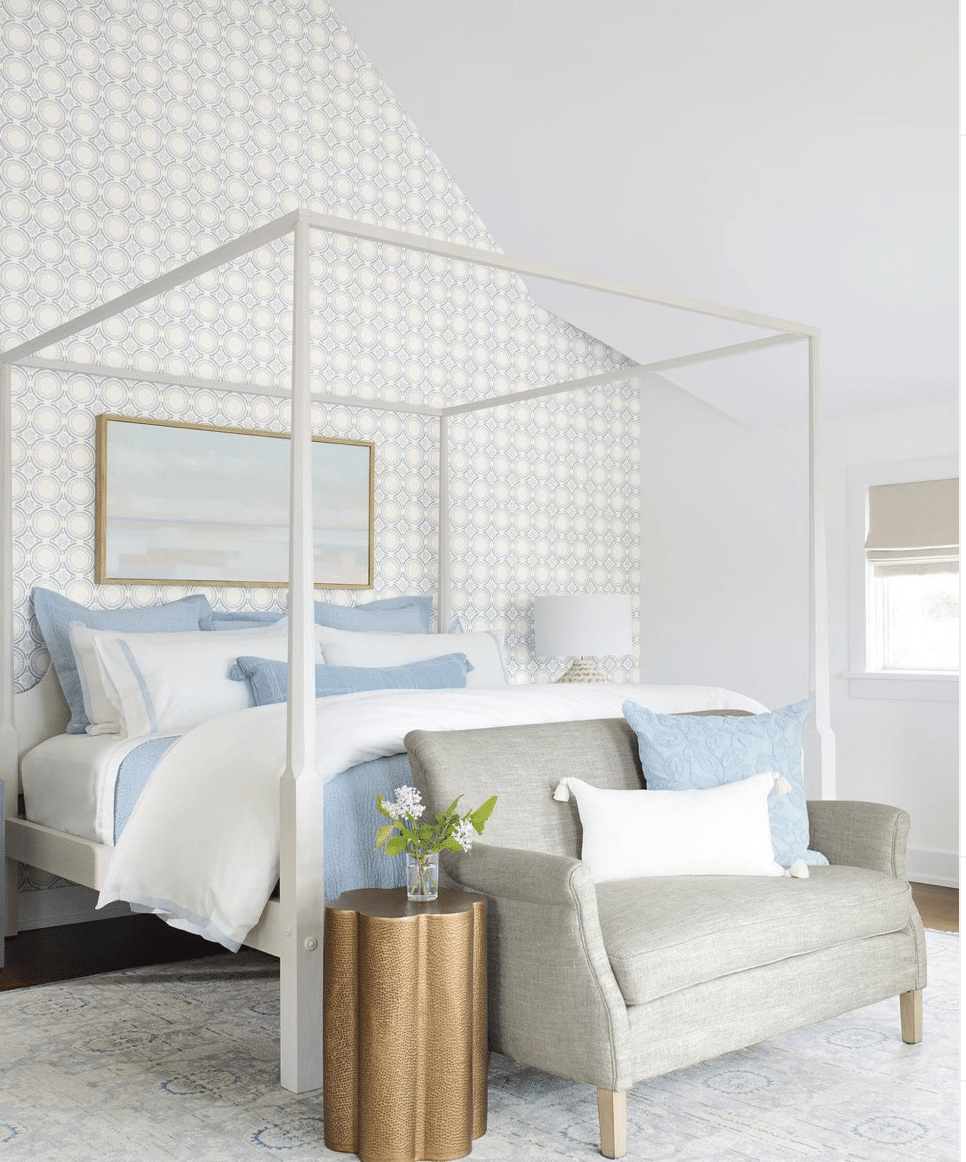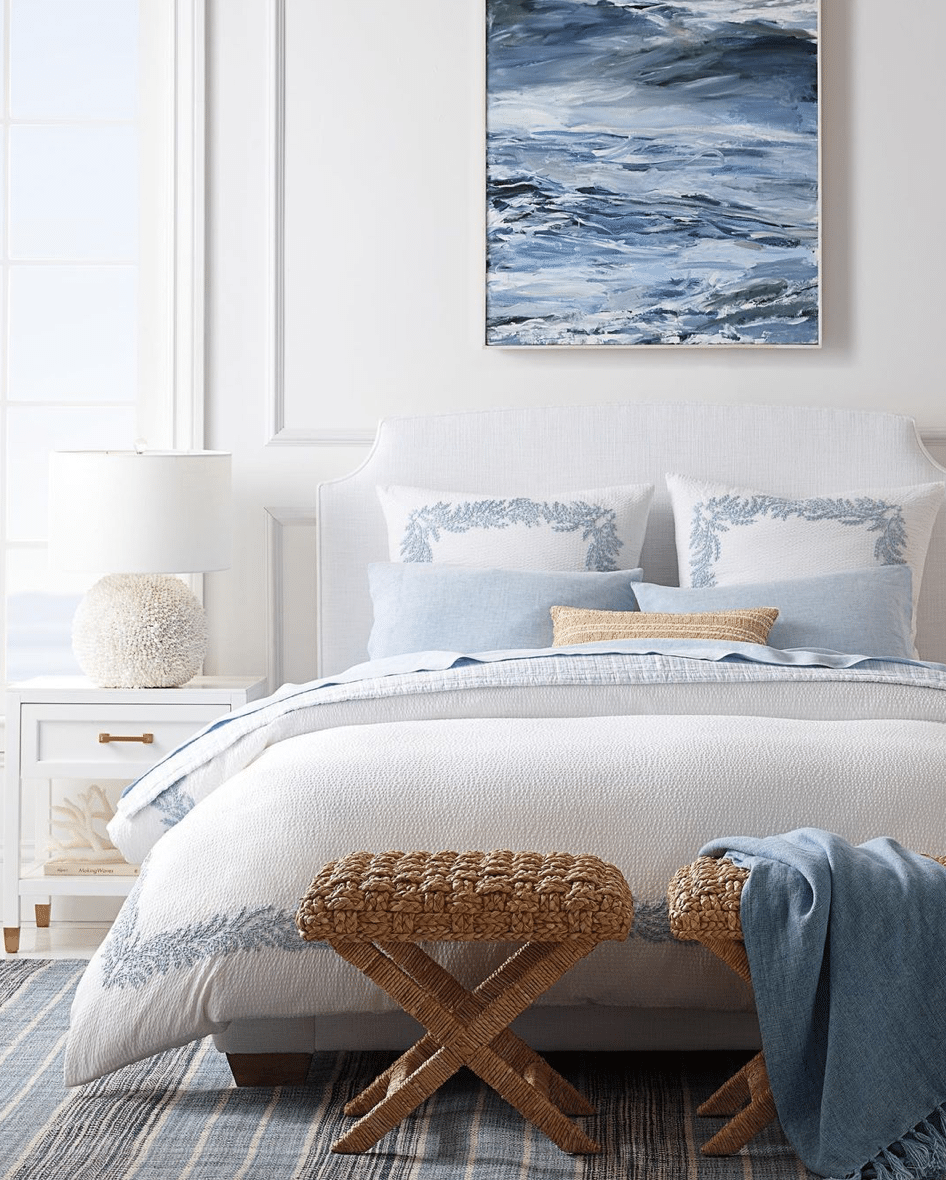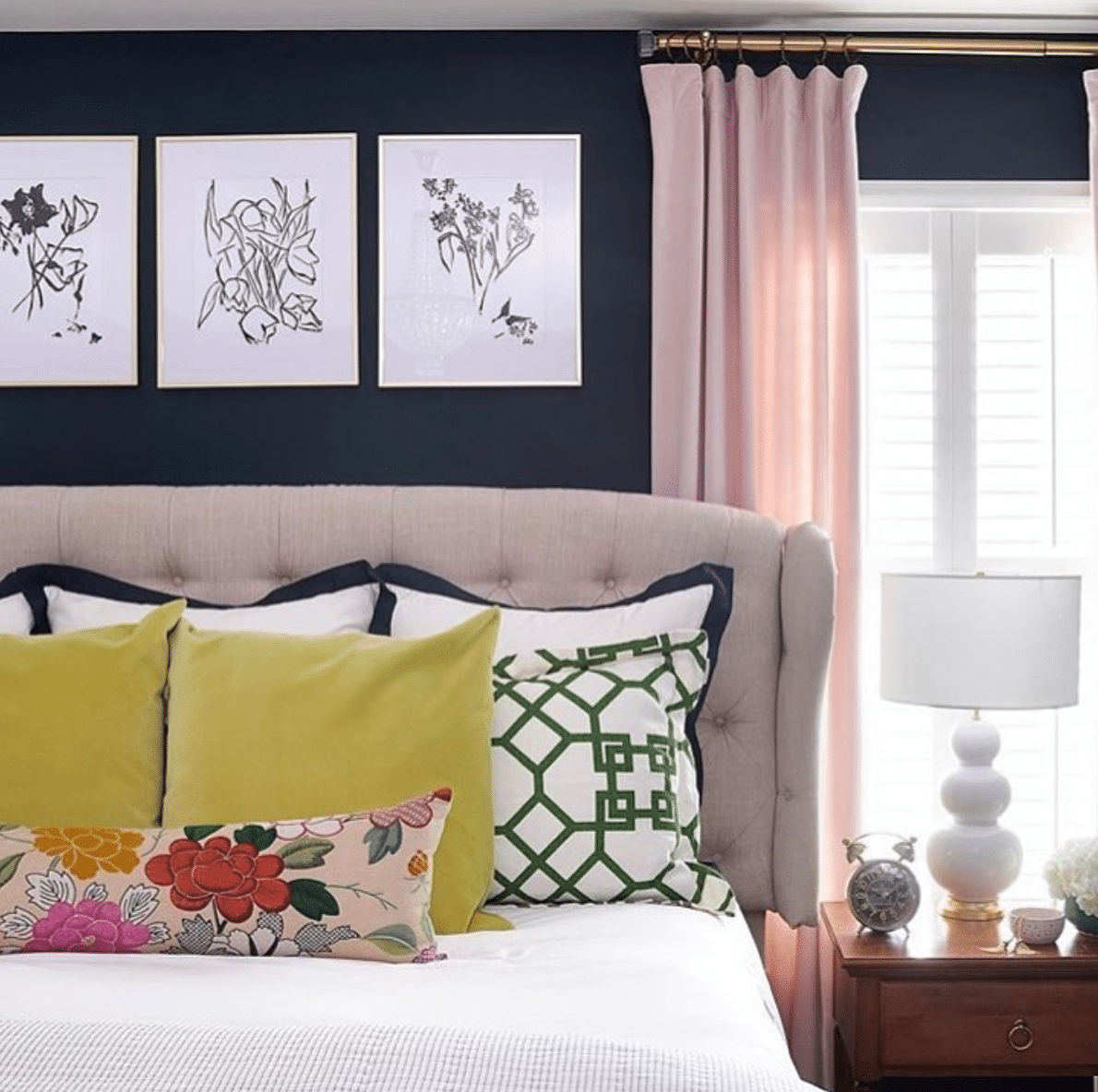 @craneandcanopy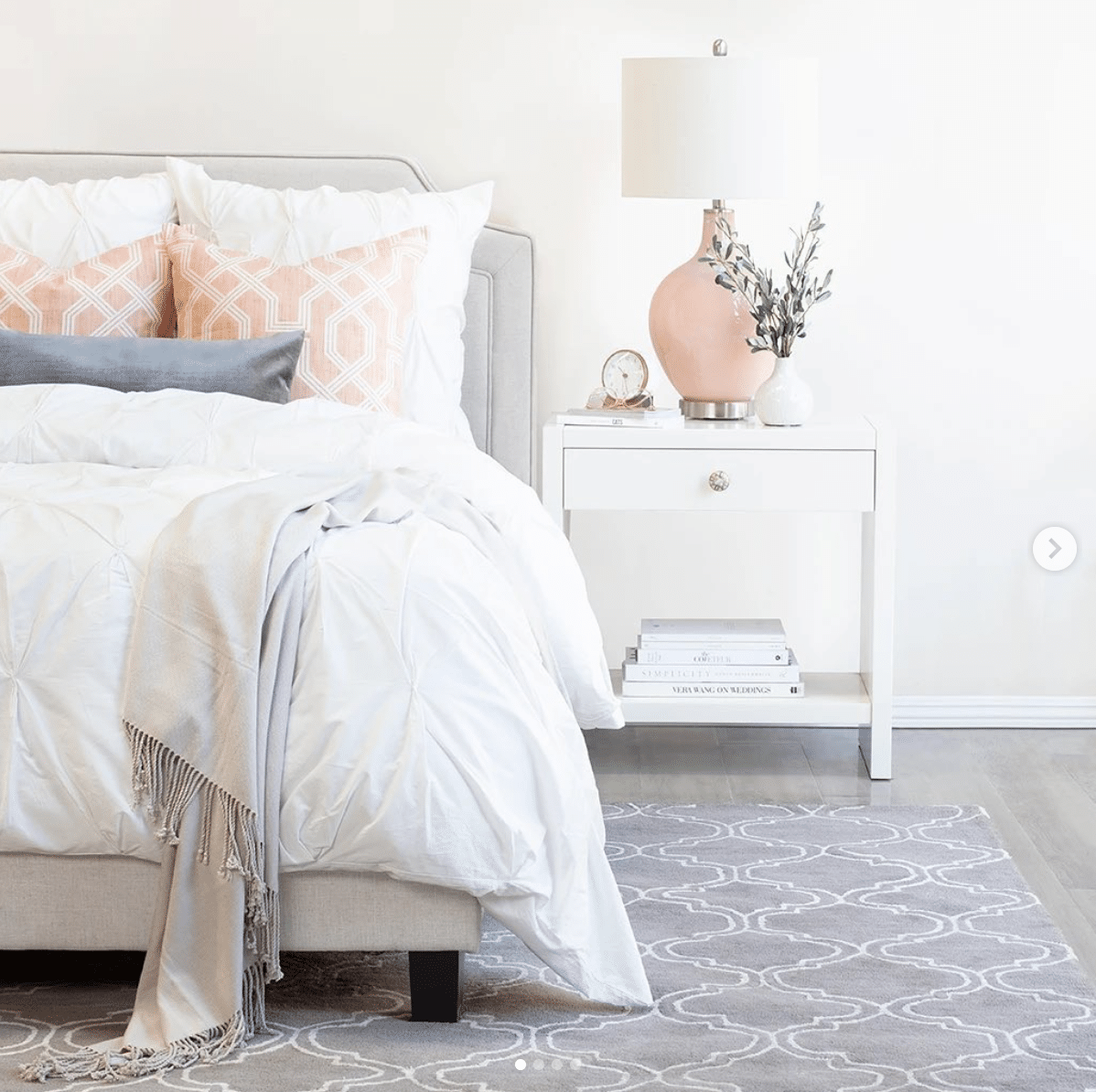 King Bed Pillow Arrangements
While there are endless pillow combinations, I am going to give you a solid way to style your king size bed with pillows.
Start by buying two quality king size pillows. These will be the pillows that you sleep on. They stay on the bed, even when it isn't made.
I have heard that the hands down best king size pillows are these Ritz-Carlton Hotel pillows. They have both a down and down alternative option. A king size Ritz pillow will run about $60, but last for years and provide amazing comfort.
SIMPLE STYLE EVERY TIME
If you're looking for easy to maintain, throw them on the bed and be done, this arrangement will work best for your king size bed.
What you'll need:
3 Euro Shams
2 King Pillows
1 Bolster
King Bed Pillow Arrangement
Prop 3 euro shams up against the headboard.
Add a row of two king sized pillows, encased in shams in front of the euro shams.
Finish off with a long bolster pillow. This is a great place to add a pop of color or pattern.
Another Way To Style You King Bed
What you'll need:
3 Euro Shams
2 King
3 Decorative
1 Lumbar
Pillow Arrangement
Prop 3 euro shams against the headboard.
Next arrange 2 king pillows in front of euro shams.
Place three 20″ x 20″ decorative pillows in front of the king pillows.
Add a lumbar pillow for color and pattern to complete the look.
GET THE BEST SHEETS
Lastly, you'll want to make sure you have the best sheets around (affiliate link) so that when you crawl into bed at the end of the day you have that amazing silky feeling at your feet. For this, I've opted for the Sheets & Giggles Lyocell sheets which are made sustainably from Eucalyptus.
Not only are they lower surface friction than cotton, but they're naturally more breathable and more moisture-wicking, and hypoallergenic with zero-static. You won't be disappointed by my favorite crisp white sheets from S & G.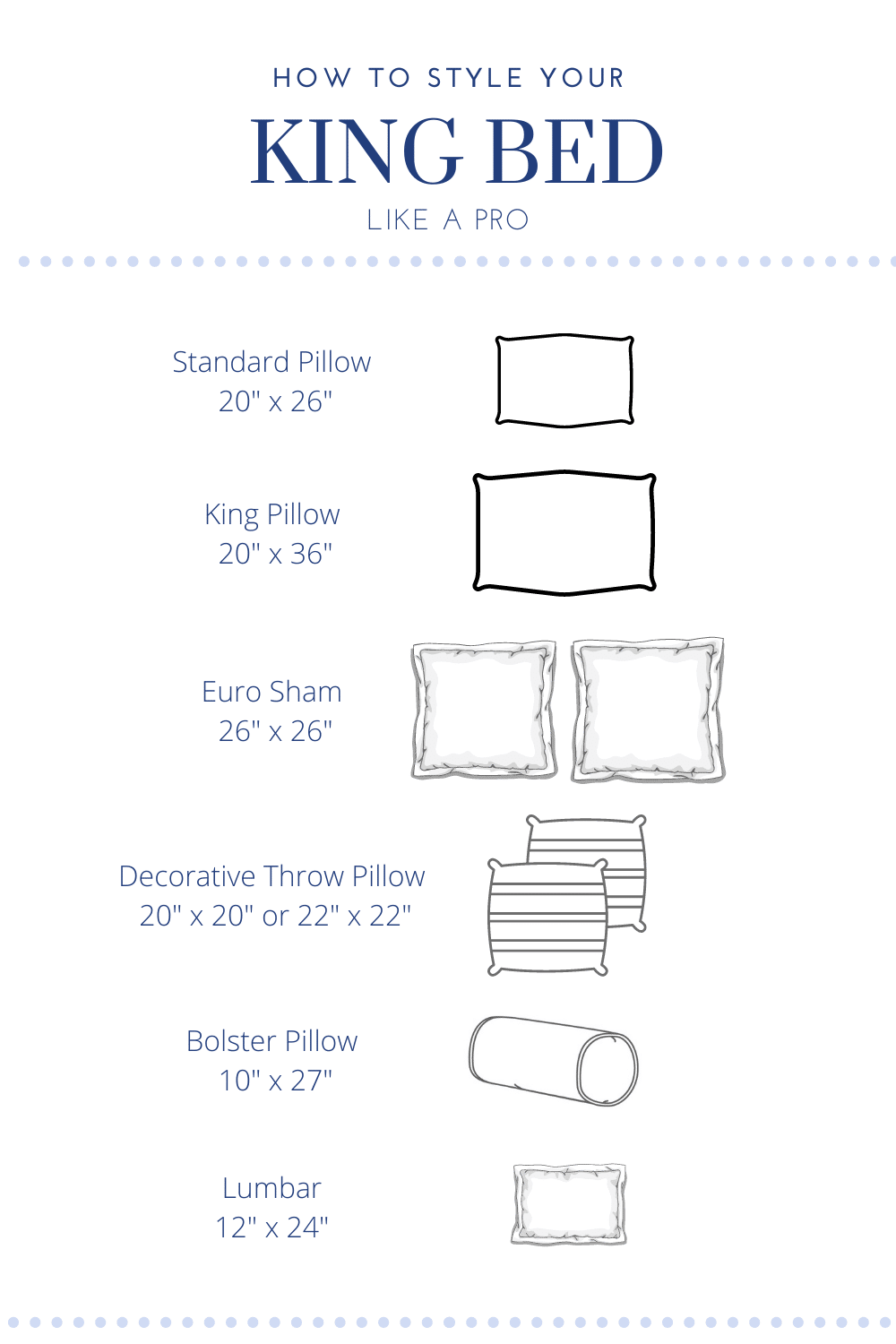 ---