Pink & Blue Shared Bedroom: One Room Challenge
See the makeover take place: a pink and blue shared bedroom with a Parisian themed wall mural for the One Room Challenge Fall 2019! It's that time again.
Over the last year I participated in the One Room Challenge to makeover our guest bathroom and turn it from drab to a navy and gold serene space (see it here). I also gave our white dining room a colorful refresh with blue paint, green trellis wallpaper and a lot of blue and white ginger jars (see it here)!
Along the way, I shared a lot of skills like How to Paint Vinyl Floors, The Only Dining Room Decorating Rules & Measurements You'll Ever Need, and How to Budget for a Home Decor Project + a Free planning spreadsheet.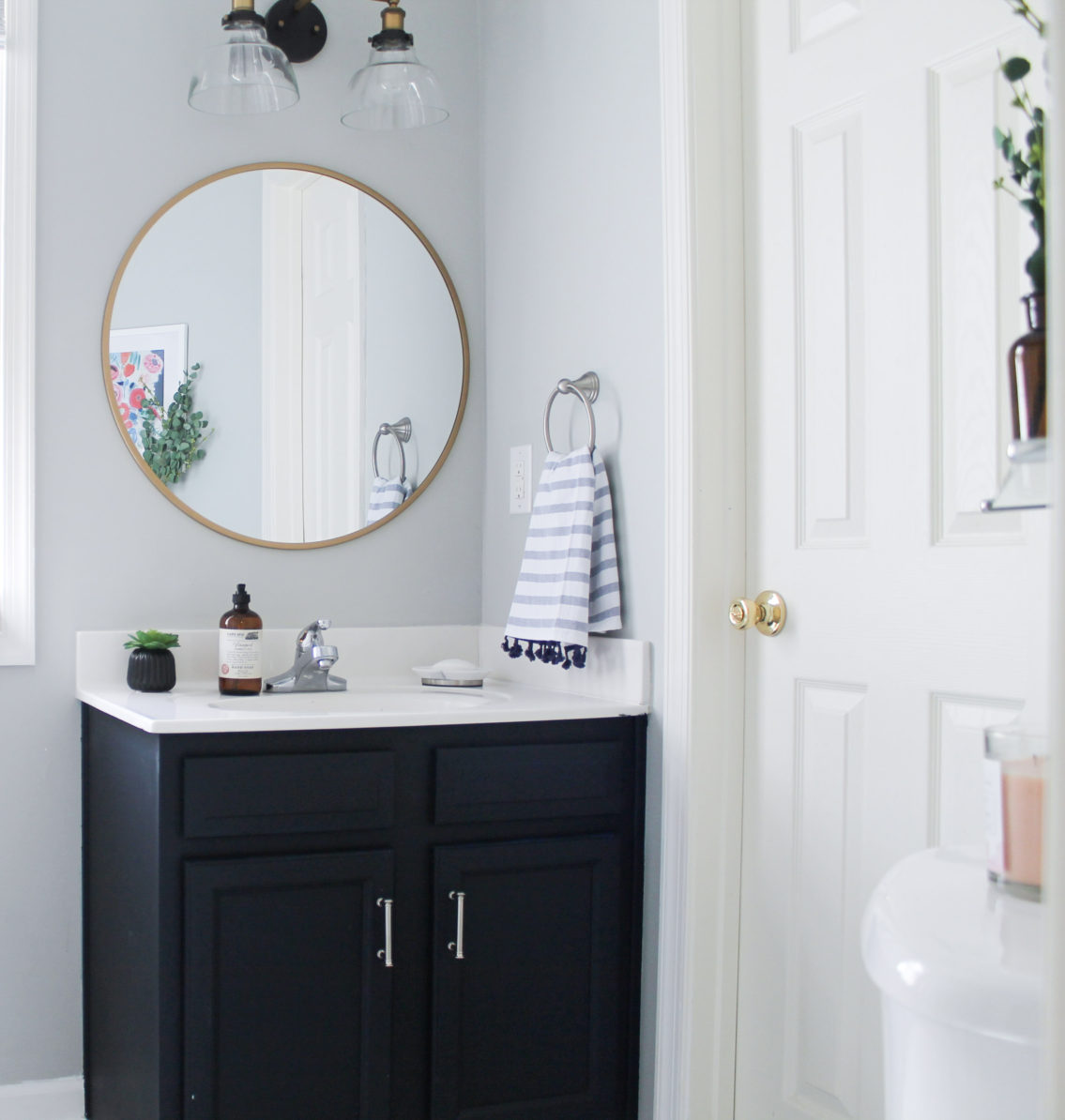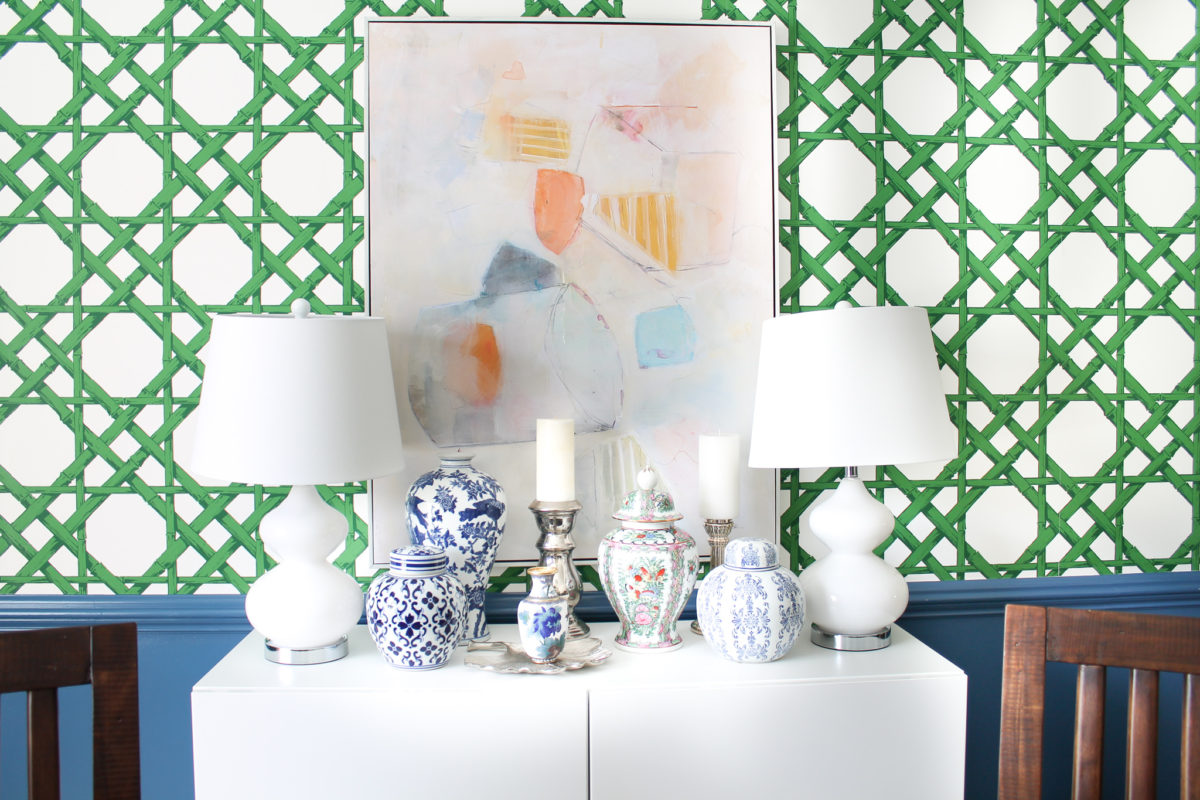 Week 1 | Week 2 | Week 3 | Week 4 | Week 5 | Week 6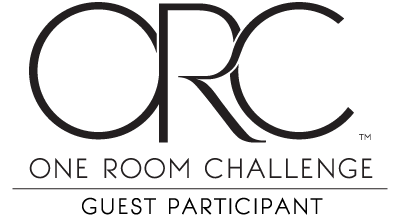 What is the ORC?
From the ORC.com: The One Room Challenge™, currently in its sixteenth season, is a widely anticipated biannual event every April and October. Each round, twenty design influencers are selected to take the challenge, as Featured Designers, and transform a space. Every Wednesday, the designers document their process while sharing their sources and professional advice over six weekly posts.

In addition to following along, everyone with a blog or Instagram account, is welcome to join the fun as a Guest Participant by linking their own room transformations up during the six weeks. Each Thursday, the internet and social media are flooded with interior design inspiration, ideas, and encouragement.

To date, more than 3,400 rooms have been transformed through the One Room Challenge™. The event, and many of the spaces, have been recognized and featured.
In addition, BETTER HOMES & GARDENS IS THE OFFICIAL MEDIA PARTNER OF THE ORC, meaning two of the completed rooms will be Featured by BH&G!
I already have the decorating bug, so syncing up with the One Room Challenge is a great way to motivate myself to finish ONE of the many projects I've started or planned, but haven't put into action.
Follow along this Fall 2019 season to see my kids' bedroom transformation into a Pink and Blue Shared Bedroom Parisian Escape.
THE BEFORE
Circa 2012, DIY design was bold, bright colorful, painted, thrifted and WILD! I'm not saying there wasn't great design, but on the DIY scene, trending rooms for children and teens were bold and funky, not sophisticated. I wanted to reassure myself that I wasn't misremembering my 5000 pins of 2012 nursery ideas, and I ran across this Washington Post article, which confirmed my suspicions about design in 2012. (See bedroom photo below).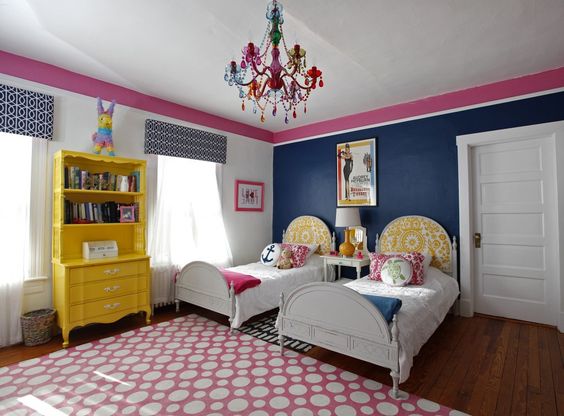 So when it came time to decorate my first nursery, for a boy, I naturally went with a blue and green color-block pattern painted on the wall. My eyes are burning. It was novel at the time. There were very few images on Pinterest, but I did manage to find a few articles in shelter magazines. I went to Lowes, chose three colors, taped off even sections and painted the accent wall. The other walls are a medium gray, TornadoWatch, by Valspar at Lowes.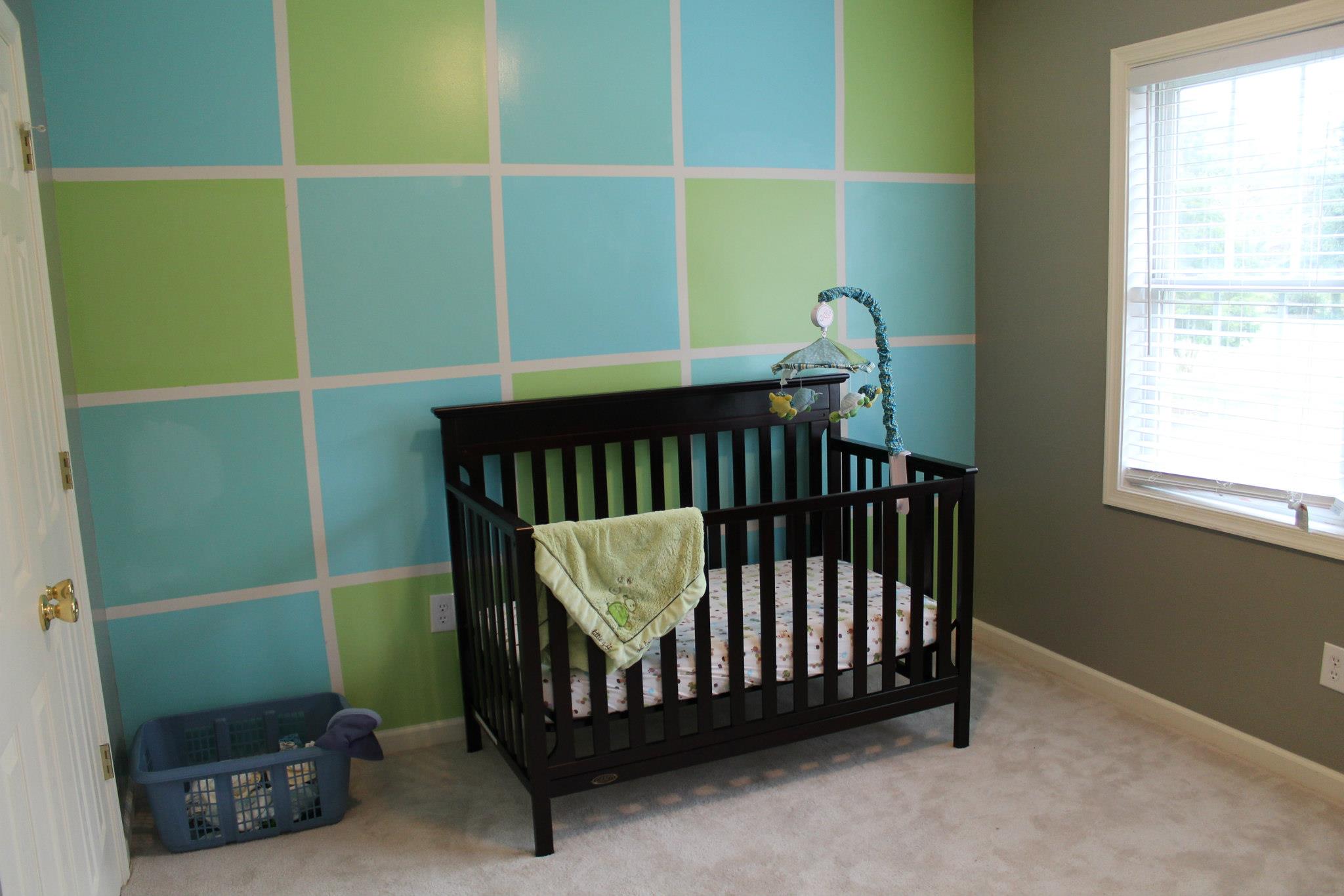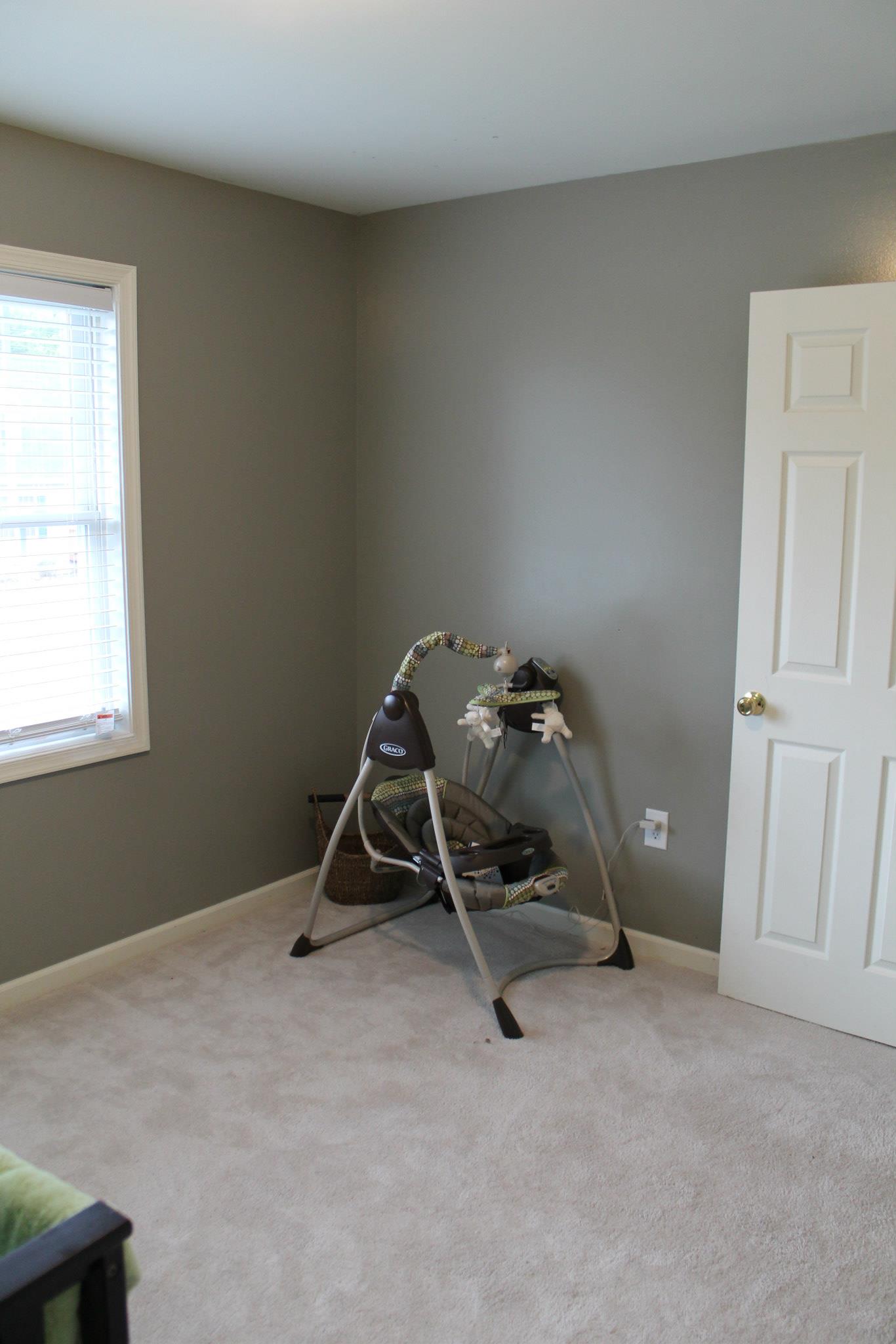 THE EVOLUTION OF DESIGN
Then, after the little one was out of the crib we moved things around. I wanted everything to be black and white for the baby. And I wanted to give Silas's side of the room an update. We bought a forrest themed bedding set (from Target) with green and blues. (The color block wall still existed, I just cropped it out of photos). I was sooo over the blue and green wall.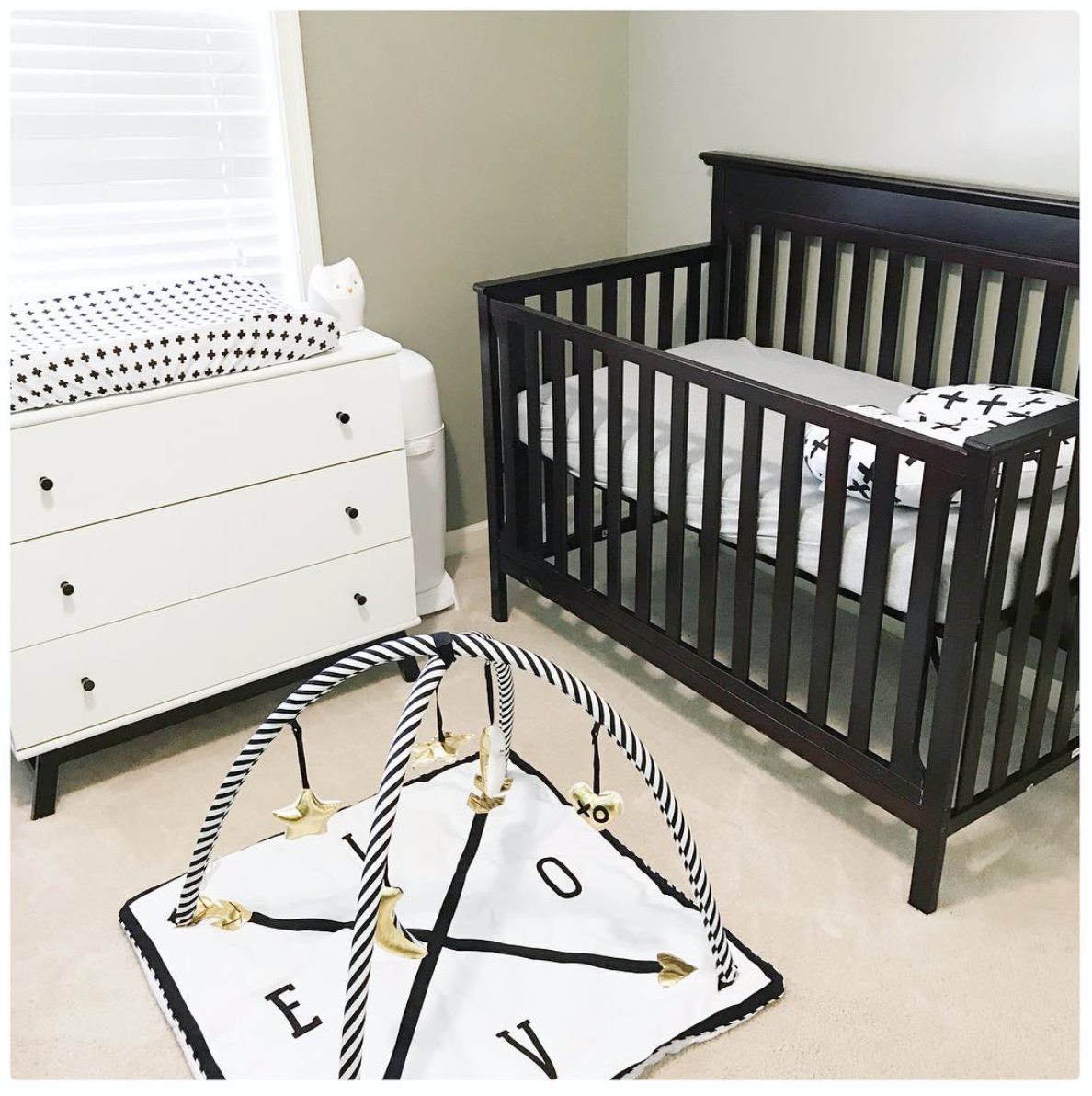 I disillusioned myself into thinking that I could bunk the kids in the same room. As a baby, Silas slept through the night from about six weeks on. Until he was two and then he wasn't a great sleeper. If you have kids, you know every baby is different. Sweet baby Hels didn't sleep. AT ALL. (You can read about that here.) She ended up sleeping in our room until 18 months old when she finally started sleeping on her own. Now that she goes down with no problem and doesn't wake during the night, we're in a better position to put the kids back in the same space. Enter bunk beds!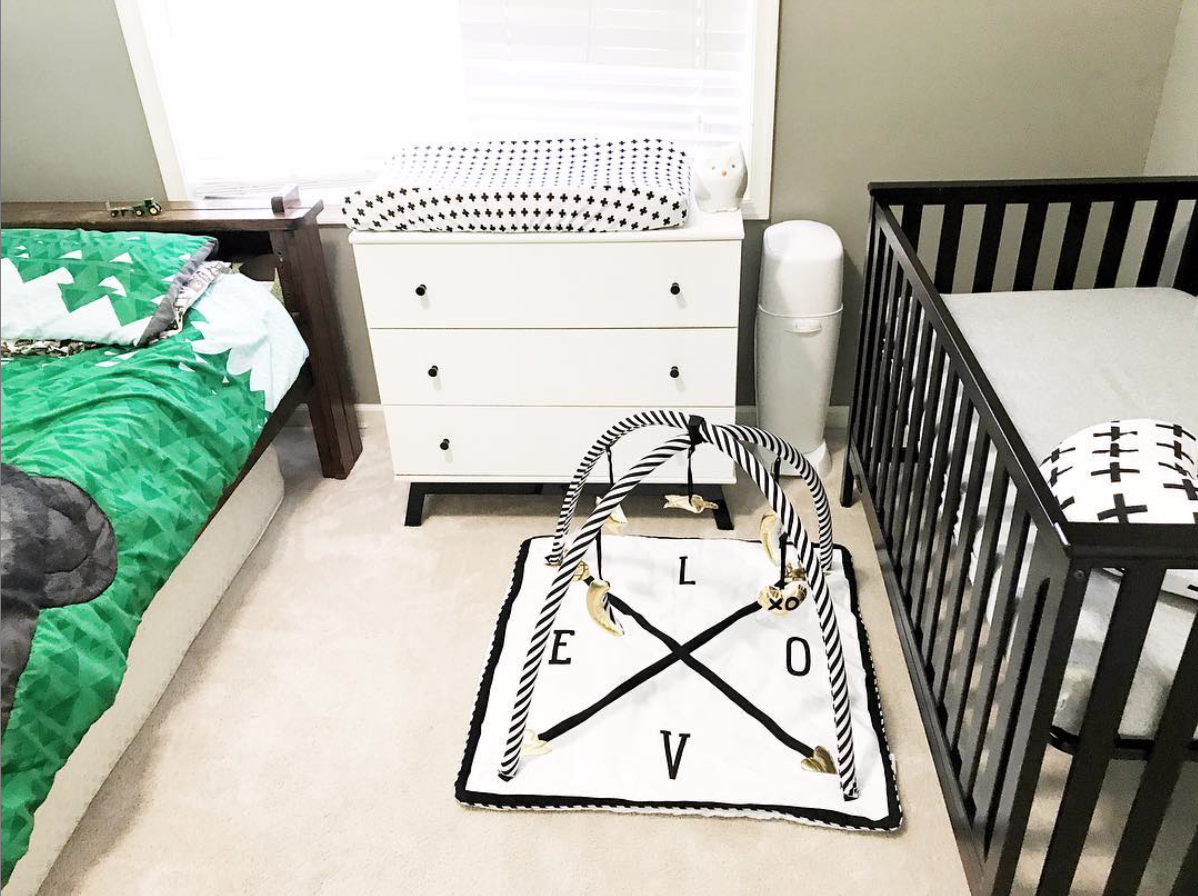 Are you horrified by the before photos? I'm being dramatic. They aren't horrible. But they are DIY and ere in style with the early 2000's. I'm ready for a change and the kids are ready for a more grown up bedroom as well.
Are you ready to see what I plan to do with the room?
THE PLAN
I've been talking with Silas (6) a lot lately about what he would like to see in his room. He likes gold. I think he thinks of royalty. We talked about painting some gold accents, but that I didn't think I was up for an all gold room. I agreed to paint a streetscape and we could work gold into it.
Here is the preliminary design for the pink and blue shared bedroom. I am so excited to push my skills with this room. The bedroom itself is very small (10′ x 10′). There are double closet doors on one wall. A double window is on the outer wall and the door is on an angle. It makes for a very challenging layout to place furniture and accessorize.
Nonetheless, it is going to be fun to redesign. I've decided to go with a pink and blue Parisian feel. It was inspired by the ANewall mural. I will be drawing a streetscape mural on the wall myself, in lieu of a pasted mural. But it is inspired by both the Anewall piece and real buildings I've saved photos of.
While most of the decor in out house is loud and colorful, I want their bedroom to be restful and calm. Using subtle pinks and blues will be a great way to incorporate color without overwhelming the space.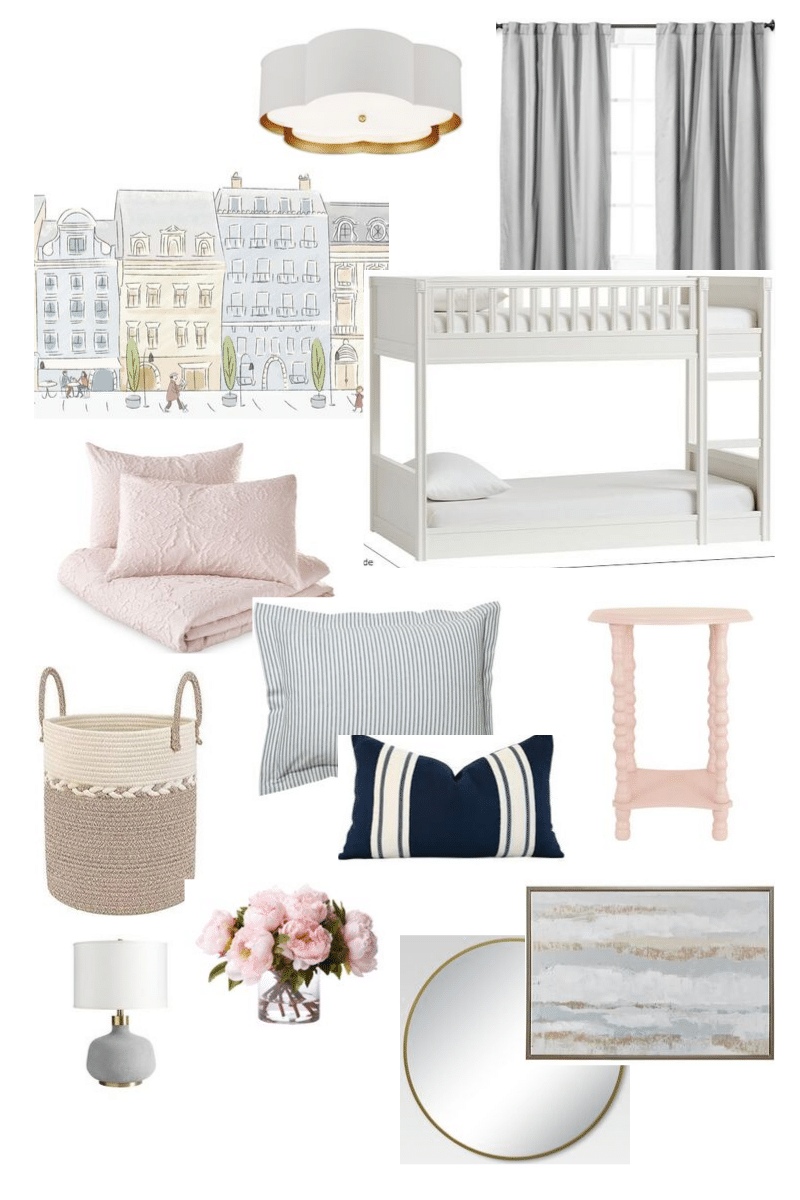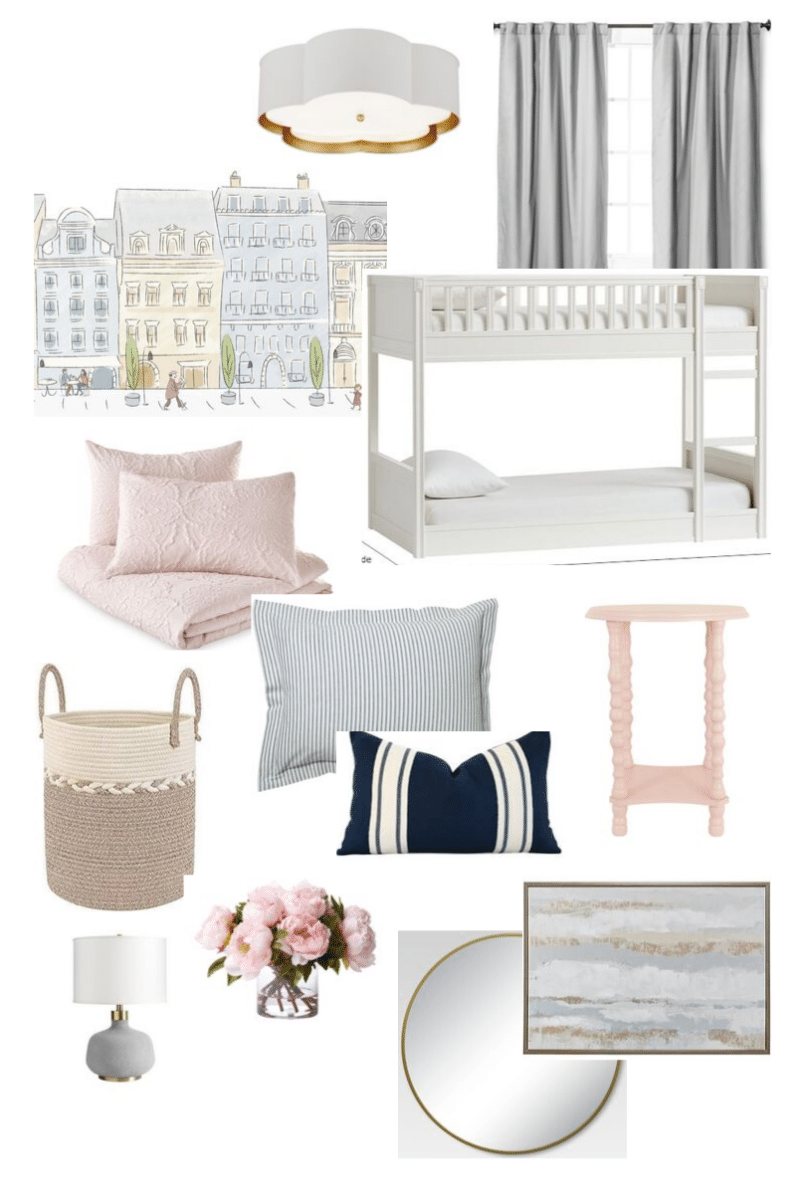 THE CHECKLIST
Next up is the checklist of what I plan to do! Each week when I post an update, this list will be at the bottom of the post with the items that I have completed checked off.
paint over color block walls with Benjamin Moore White Dove
pencil in mural
paint over penciled mural with Sharpie paint pens
paint in mural highlights
trim out bottom of bunk bed
install new light fixture
install curtain rods
hang curtains
source accessories
buy and hang artwork
buy new bedding
style the room & add finishing touches
There you have it. The to-do list for the Fall 2019 One Room Challenge. I would love fo you to stay up to date on how the room is coming along. I'm a procrastinator when it comes to my own house; I need the motivation.
Lastly, come back each Thursday Morning for an update and follow along on Instagram for real time posts and stories. I can't wait to finish this pink and blue bedroom update and share all of my tips and advice along the way.
LOVE IT, PIN IT